Here is how to Apply Dual Light Effect using the AI tool
Creating a dynamic and captivating image in photography can often be achieved through the dual light effect technique. This involves using flashlights, studio lights, or ambient light to enhance the image.
However, it may not be easy to precisely control the location and brightness of the light sources to achieve the desired effect.
What is Clipdrop Relight?
Relight is ClipDrop's newest product, allowing users to add lights to images from various angles while also enhancing the image's brightness and visual appeal.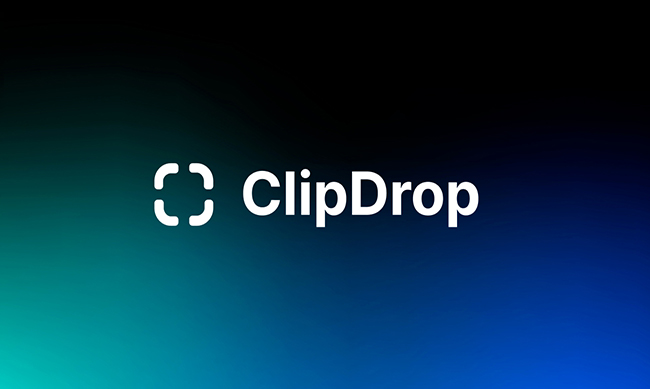 Use Clipdrop Relight AI tool for dual light effect
ClipDrop began as an AI image background remover but has since developed. An excellent AI relighting tool for images has just been released.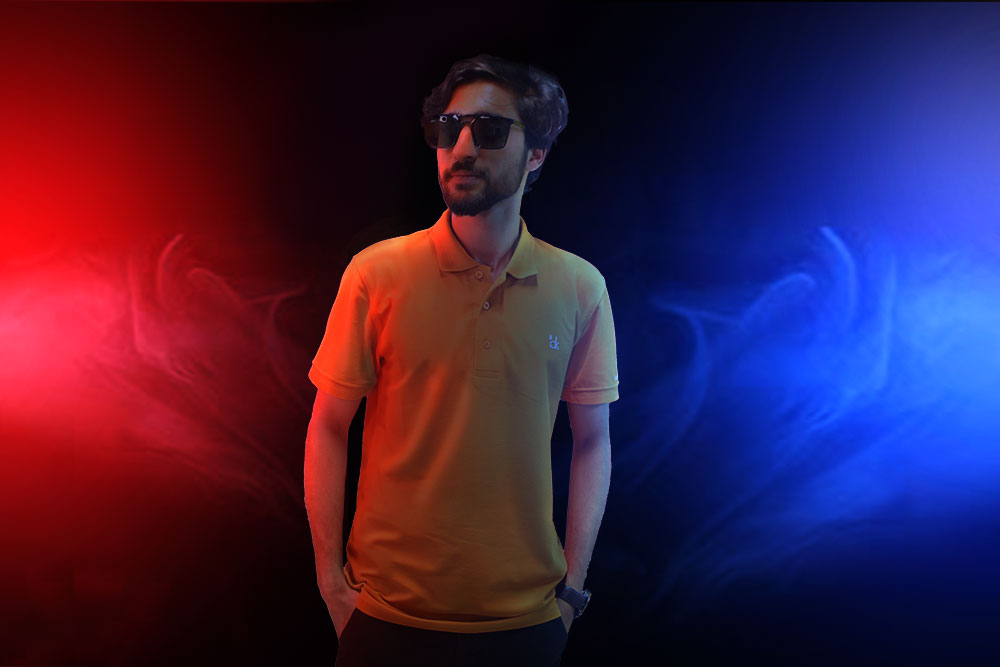 AI has made it possible to make lighting adjustments in photographs that previously required pricey professional editing software like Adobe Lightroom.
With the ClipDrop relight software, you can capture a shot and adjust the lighting from any one of three different perspectives. After selecting, you can download the image to your smartphone in your preferred colors.
The fact that the final image is unwatermarked is the finest part. However, you can only fix the lighting angle in low-resolution photos for free.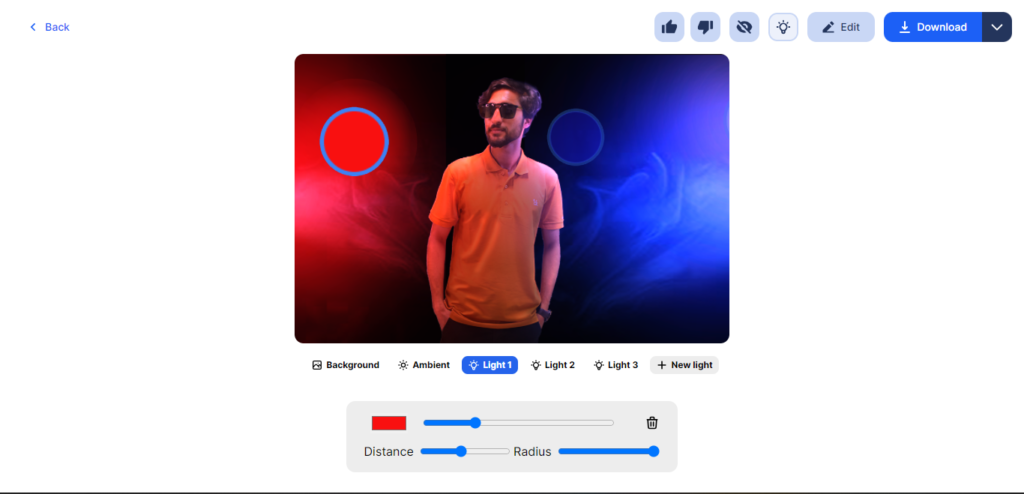 You can use the sample portraits provided by ClipDrop to test with this relight web app. You can also upload your pictures and apply the relighting technique to them. There are four modes, and the browser immediately previews the finished relighting effect for each.
How to apply dual light effect using clipdrop relight
Create an account on the Clipdrop Relight website.
You must obtain an API key after creating an account. The "Get an API key" button can accomplish this.
You can begin relighting photographs when you get your API key. Select the image you wish to relight by clicking the "Relight" button to do this.
Select the "Dual light" effect under the "Relighting options" heading.
The two light sources' angles and levels can be changed.
Select "Relight image" from the menu when satisfied with the results.
The relight image is then saved to your PC.
Tips for applying dual light effect using Clipdrop relight AI Tool
The placement of the light sources is essential. Try a few alternative positions to choose which setting best suits your image.
Another vital aspect is the light source's intensity. You can change the power to make the light appear brighter or softer.
The "Shadows" and "Highlights" sliders can adjust the relighted image's appearance.
Features of Clipdrop relight tool
Using a drag-and-drop interface, footage can be quickly reorganized, trimmed, and perfected.
Use advanced abilities to modify sound, color, and lighting precisely.
Add effects, transitions, and titles for a professional look.
Even if you've never used photo editing software, Clipdrop Relight is simple.
Using Clipdrop Relight, you can quickly relight your images.
Clipdrop Relight uses artificial intelligence to provide realistic lighting effects.
Even though Clipdrop Relight is a subscription-based service, its prices are rather reasonable.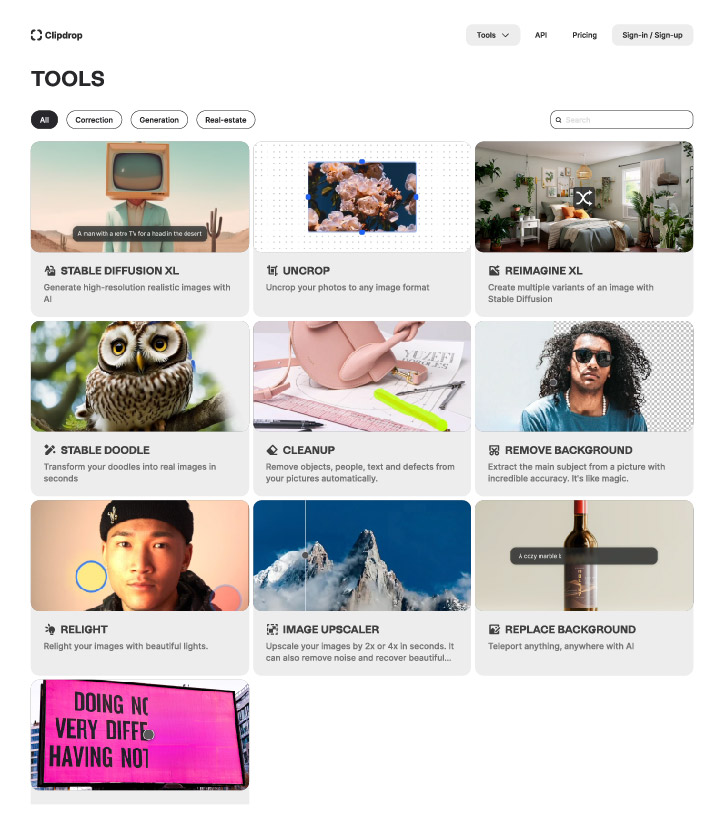 Clipdrop offers a variety of tools that can be used to improve the quality of your images and videos. These tools include:
Stable diffusion XL
Uncrop
Reimagine
Stable doodle
Replace background
Cleanup
Text remover
Upscale
Stable Diffusion XL
Prepare to explore the world of limitless creative exploration with Clipdrop AI's Stable Diffusion XL.
With the help of this tool, you can use AI to produce high-resolution photos and various variations from a single source, offering up countless opportunities and improving your visual language.
Uncrop
Expand the background of an image to add more context and depth, giving viewers a more meaningful visual experience. Clipdrop AI's Uncrop tool allows you to adopt a broader perspective.
Reimagine tool
You can breathe new life into your old photographs using Clipdrop AI's Reimagine tool, which Stable Diffusion powers.
With this tool, you can experiment with various artistic techniques and contemporary color combinations to create unique and visually striking photographs that will make a lasting impression.
Stable Doodle
Quickly turn your sketches into actual graphics.
Replace Background
With a single click, teleport your models wherever. Photoshop is no longer necessary to create visually stunning photographs.
Cleanup
This tool uses an innovative painting algorithm to produce flawless and lifelike results.
Text remover
The Text Remover tool from Clipdrop AI ensures an organized and aesthetically pleasing presentation.
Upscale
The Upscale tool from Clipdrop AI. This function improves image resolution using cutting-edge AI techniques, producing more precise and detailed results.
Find out more helpful AI tools for graphic designers, and here are the best AI tools for User Experience Designers.
Conclusion
Relight by Clipdrop is an excellent option for anyone looking to enhance the lighting in their photographs generally. It is simple to use, reasonably priced, and provides accurate results.