When importing a Photoshop file into Illustrator, a "Photoshop Import Options" dialog box will appear. To ensure proper settings, it is recommended to leave the "Flatten Layers to a Single Image" option unchecked and instead select the "Import Hidden Layers" option. This will ensure that all desired layers are visible and accessible within Illustrator.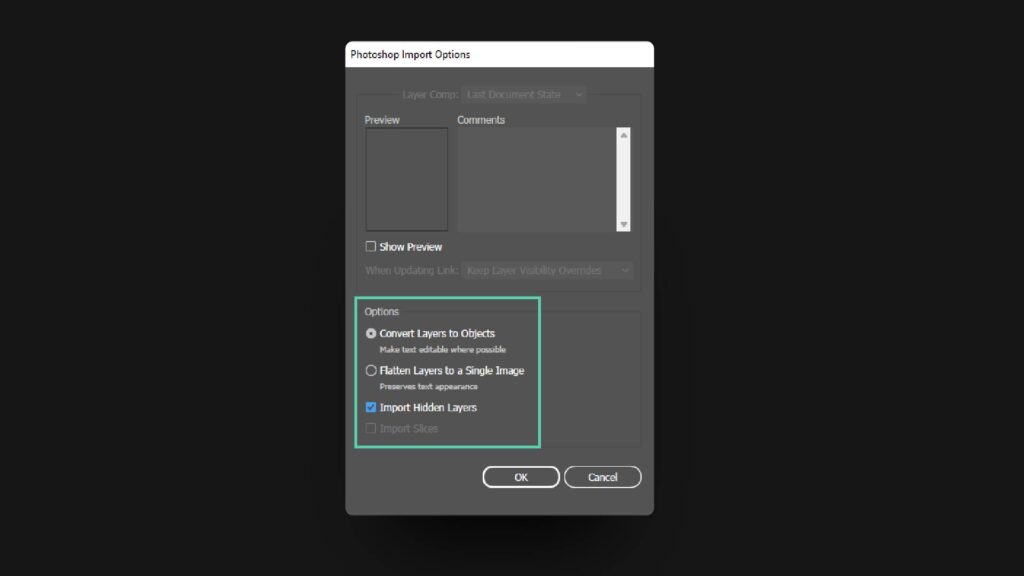 Two of the world's most widely used graphic design software applications are Adobe Photoshop and Adobe Illustrator. They have functions and capabilities for generating and manipulating photos and graphics, but they are different.
While Illustrator is used for vector graphic design, Photoshop is primarily used for Raster graphics, photo editing, and manipulation.
Despite their differences, the two programs are frequently combined to produce high-caliber visuals; therefore, the capacity to transfer files between them is significant.
Fortunately, moving files between Photoshop and Illustrator is simple and doesn't prevent you from making changes to the artwork.
This implies that you can start working on a project in one software and move it to another for additional editing and improvement. Comparing this method to beginning from scratch in new software can save time and effort.
Transfer files between photoshop and illustrator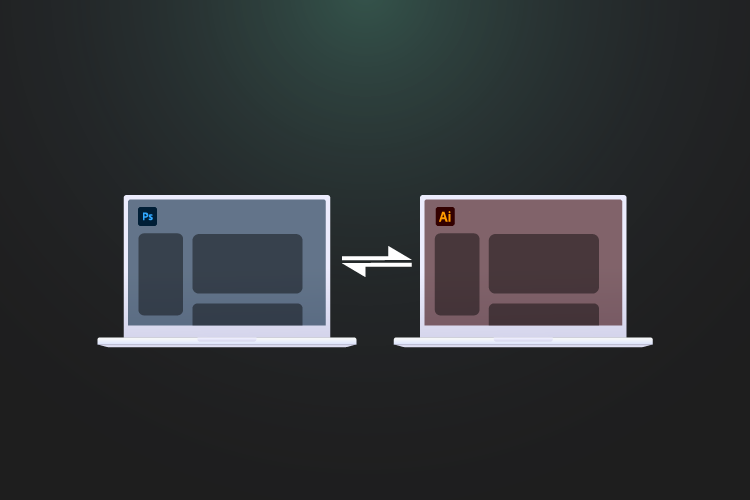 To facilitate data transfer between Adobe Photoshop and Illustrator, utilize the Export function in Illustrator to export the file as a PSD format, which can then be imported into Photoshop for further editing.
PSD files are compatible with Illustrator and can be edited, although some effects may cause the image to flatten. If a PSD file needs to be opened in Illustrator, utilize the Open or Import option within the software.
Open illustrator artwork in photoshop
With ease, you can transfer vector artwork from Adobe Illustrator to Adobe Photoshop.
Select the desired artwork and utilize the keyboard shortcut 'Ctrl + C' (Windows) or 'Cmd + C' (Mac) to initiate the copy process. Then, navigate to Photoshop and utilize the keyboard shortcut 'Ctrl + V' (Windows) or 'Cmd + V' (Mac) to paste the artwork. You will be presented with the following options for importing the vector data upon completion.