Identify fonts from images using Retype (beta) in Illustrator
Find font from images option is now available in Illustrator (Beta), which allows you to find and apply Fonts with Ease Using Retype (Beta) in Illustrator With the powerful Retype (Beta) feature in Illustrator, you can effortlessly identify the fonts used in raster images and outlined text, eliminating the need for guesswork.
Say goodbye to font mysteries and hello to precision in your designs!
Effortlessly Identify Fonts from images in Illustrator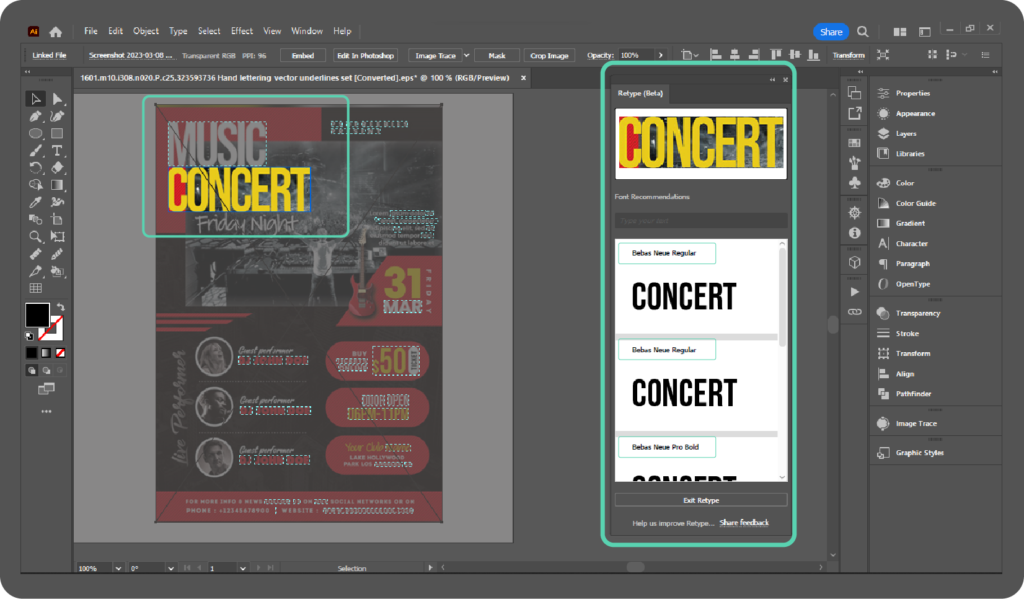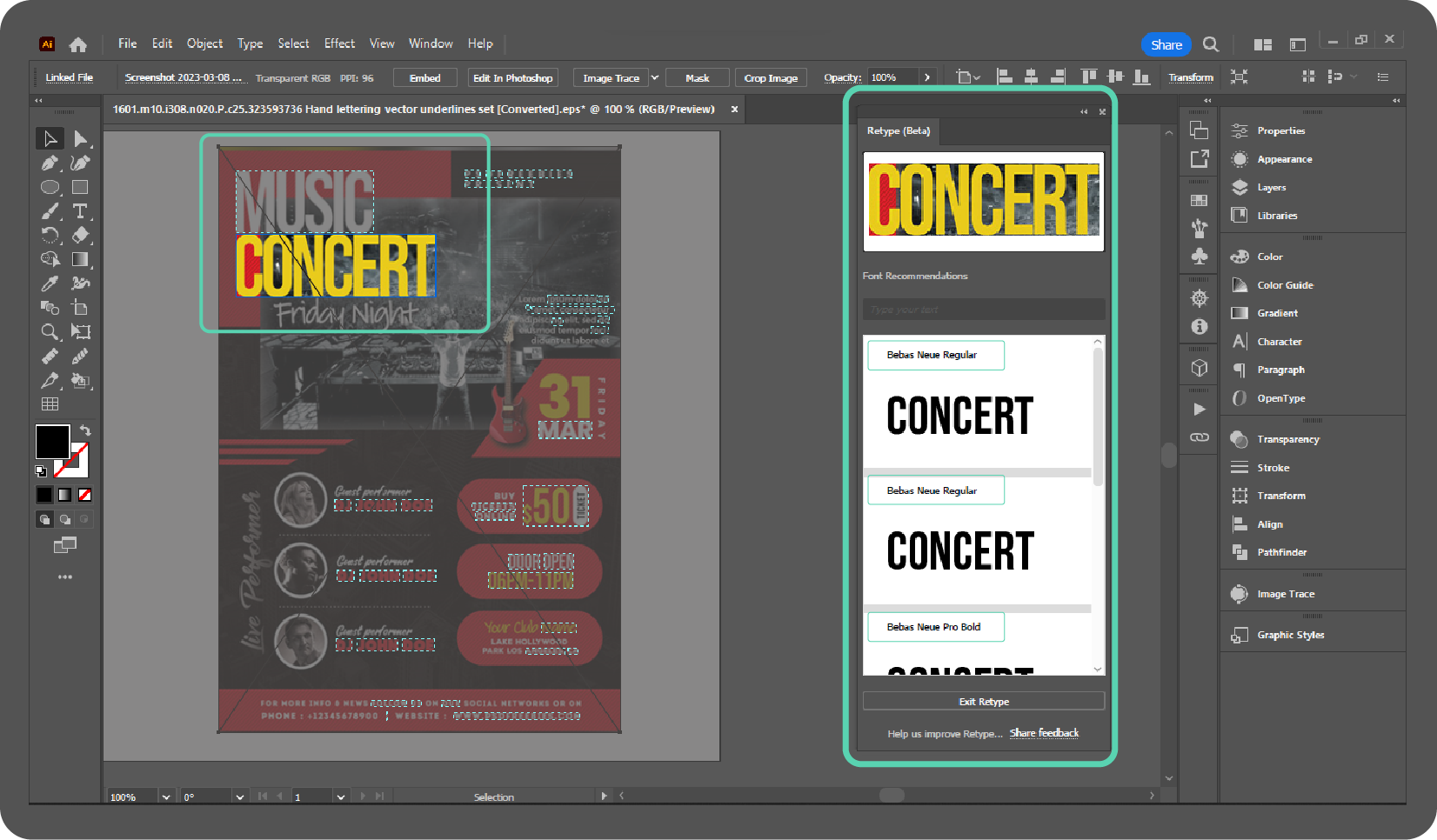 Here are steps to Identify Fonts from Images within Illustrator:
Select the image or outlined text and navigate to Type > Retype, or you can right-click on the raster image, which has a typeface you would like to use in your designs.
After selecting image or outlined text press Enter at the bottom of Retype Dialog Box.
Watch as Retype works its magic and detects the fonts with a dotted line around the text. The Retype panel will also appear, ready to assist you.
Find out other ways to identify fonts from images without Illustrator.
Get Font Suggestions
Explore a world of font possibilities with Retype. Select the desired text within the image or outlined text, and the Retype panel will display five matching fonts, ranked by their closeness to the original font. Want even more options? Find five additional matching fonts with a single click.
Preview and Apply Fonts
Customize and visualize your design by typing your own text in the Retype panel. Experiment with various font suggestions to find the perfect match for your project. When ready, apply the chosen font to your selected text on the canvas. If the font isn't already installed, fear not! Retype will take care of it by installing it from Adobe Fonts.
Share Your Feedback
Retype (Beta) is a dynamic feature continually evolving and improving. Your valuable feedback plays a crucial role in enhancing the accuracy of their font suggestions.
Express your thoughts by hovering over a font in the Retype panel and providing a thumbs-up or thumbs-down. Alternatively, select "Share feedback" at the bottom of the Retype panel to contribute to its ongoing development.
Unlock the Power of Retype and elevate your font exploration and typography in Illustrator.