15+ Best AI Tools For UI / UX Designers
Significant changes in the User Experience design field have occurred, especially between 2022 and 2023. Designers can develop designs using a wide variety of tools.
The top AI-powered tools may provide designers with previews of the finished product at each stage, resulting in less work and higher productivity.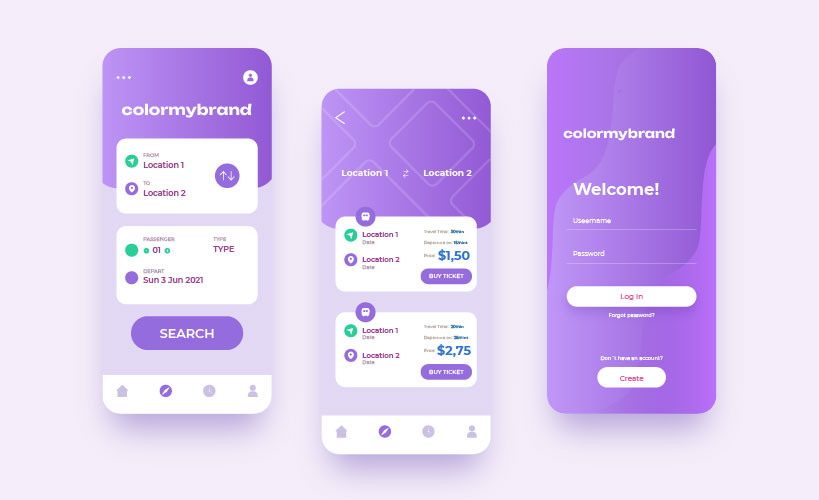 These include AI-based prototyping tools, enabling a designer to speed up the design process and significantly increase its effectiveness by testing it at every stage.
Designers may automate the entire process by utilizing AI in their work. These AI-enabled UI/UX technologies may greatly increase the efficiency of all design-stage tasks, including generating templates and creating layouts.
UI VS UX Design
User Experience Design is referred to as "UX Design," whereas "User Interface Design" is referred to as "UI Design." Both components are essential to a product and collaborate closely.
The positions themselves, however, are fairly different, referring to quite different areas of the product development process and the design discipline, despite their professional closeness.
UI DESIGN
UI design concentrates on the visual, interactive parts of a product to produce aesthetically pleasing interfaces.
UX DESIGN
Focuses on establishing a smooth and meaningful user experience by understanding consumer needs, conducting research, and building intuitive interfaces.
AI Tools for UI UX Designers
We'll examine the top AI tools in this article, which any web and UI/UX designer should consider adding to their toolset. With the help of these tools, you can improve the productivity and creativity of your processes and maintain an edge in the Competitive design market.

Discover the 15+ Best AI tools for User Interface and Experience (UI/UX) Designers below; we have added video guides that will significantly help you.
A powerful AI tool made just for prototyping, Uizard. It simplifies UI design for mobile apps and websites, making it a priceless tool for designers.
You can quickly turn your concepts into working prototypes with Uizard, saving time and effort in the first phases of the design process.
Uizard, a well-liked platform, educates a machine to comprehend graphical user interfaces like humans.
AI enables designers to produce native mobile applications from a drawing instantly. It generates a code from the sketch and automates the design process for user testing your design and flow.
Khroma – Color Guide for UI / UX designers
A cutting-edge color tool called Khroma was created for designers who wish to spend less time selecting colors. You may build a limitless number of color schemes by choosing 50 of your favorite colors and instructing Khroma's AI algorithm to recognize countless shades that are similar to those chosen; you may build a limitless number of color schemes.
Khroma helps designers choose the right colors for brands and create appealing designs. Whether for logos, websites, or marketing materials, Khroma assists designers in creating visually appealing and cohesive designs.
These color schemes fit under the Text, Poster, Gradient, and Picture categories, making accessing them simple. Additionally, designers can view how their color schemes will appear in their source images.
Using simple text prompts, you can customize the AI-generated designs and update your project with new screens, themes, and images. Additionally, you can edit your Autodesigner project effortlessly with Uizard's drag-and-drop editor. With Autodesigner 1.5, generating stunning designs has never been easier.
Uizard's Autodesigner 1.5 is an AI-powered tool that allows you to create prototypes, screens, images, and themes with simple text prompts. It generates low-fi wireframes or high-fi mockups and enables you to ideate and iterate quickly and easily.
Ai Designs – All-in-One AI Graphic Designer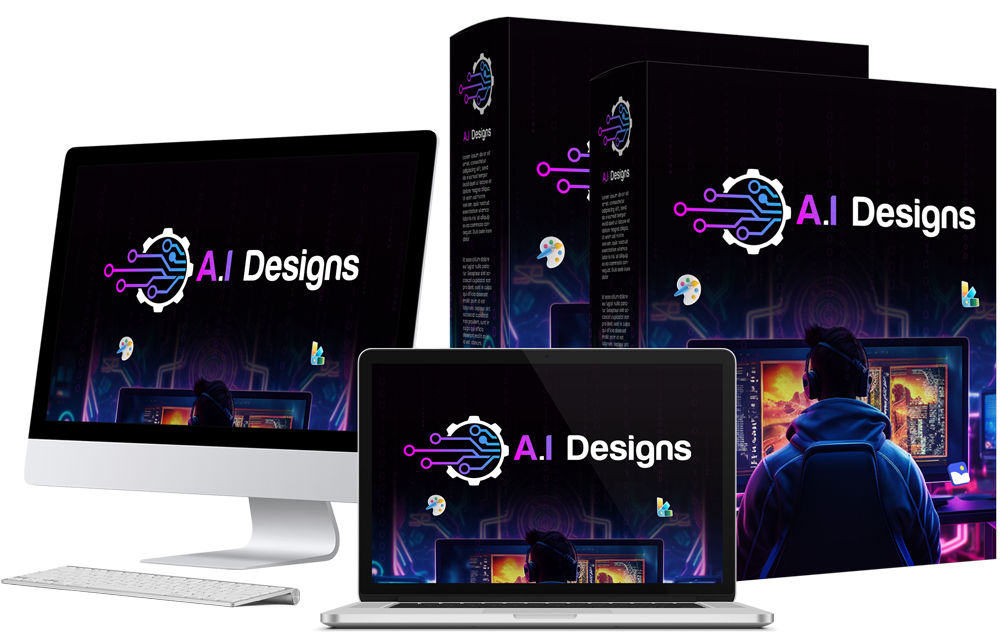 Elevate your marketing game with top-of-the-line graphic design tools that harness the power of advanced AI technology.
With the click of a button, you can transform your digital assets, including websites, emails, and videos, with an extensive library of premium graphics that include captivating logos, detailed reports, hyper-realistic digital mockups, box shots, professional-looking e-book covers, product bundles, expertly-crafted illustrations, and so much more.
Experience the ease and convenience of creating stunning designs and visuals that can take your marketing strategy to the next level.
Components.AI
ComponentsAI is an open-source design tool that leverages AI to enable you to create your tools without writing any code.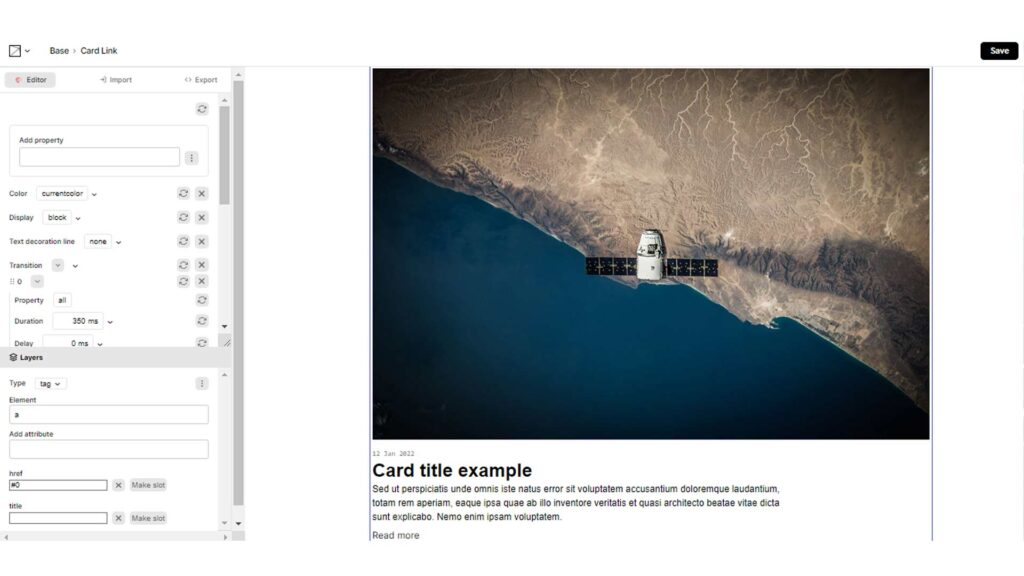 Incorporating AI components can generate websites, web pages, and responsive elements. Components AI allows users to build designs from the ground up or utilize pre-existing templates.
Designing for various screen resolutions becomes effortless, and one can easily share concepts with peers and collaborate on multiple projects.
Furthermore, it is simple to design for several screen resolutions, share those concepts with colleagues, and collaborate on numerous projects.
Additionally, users may export their designs as code using Components AI, which is compatible with the entire Google Font Library, React, JS, JSON, JSX, SVG, PNG, HTML, CSS, and CSS custom properties.
inVision – Prototyping tool for UI / UX Designers
One of the most popular prototyping tools in the world right now is InVision. Due to its features, InVision is now used to display designs by over 2 million people.
In fact, this tool has become so popular across the globe that many industry insiders claim it is the fiercest challenge Adobe Wireframe has ever faced.
In basic terms, this technology enables designers to produce and distribute interactive versions of their work. They can then put these designs to the test and present them to clients or stakeholders.
Not only that. Additionally, InVision lets designers collaborate and share screens, make animations and transitions, and work with the most popular design software, including Sketch and Photoshop.
Framer AI
Create the website of your dreams quickly and without any programming. Framer AI is an intuitive and user-friendly tool that enables you to create websites with a polished appearance on a blank canvas.
It's simple to add animations, interactions, and a CMS. Perfect for small businesses, freelancers, and agencies. Without any coding experience, create, host, and maintain amazing websites.
Colormind
Utilize Colormind to select the ideal color scheme. This artificial intelligence application creates a vast collection of color palettes by learning from images, videos, and artwork.
Add a picture or automatically insert color schemes into the pages of your website or app. Ideal for web and UI/UX designers looking for harmonious and aesthetically pleasing color palettes.
Balsamiq
Most designers prioritize keeping things as simple as possible while imagining the final form of their project. Using Balsamiq will aid them with this process.
In contrast to the flamboyant and colorful interfaces of competing prototyping products, Balsamiq's wireframe interface is straightforward and basic. It aims to offer a digital substitute for scribbling in a notebook or on a whiteboard.
The main advantage of this tool is that it allows the designer to focus on the content of the piece rather than the presentational elements, including color, font, and layout, which may be changed later.
MarvelApp
Marvel is another prototype and collaboration tool that could prove useful when creating UI/UX designs for Internet and mobile apps.
You may create icons, logos, graphics, color schemes, typefaces, layouts, and more with the aid of the numerous artificial intelligence technologies that Marvel is compatible with.
This group includes programs like AutoDraw, Humaaans, Coolors, Fontjoy, Icons8 Lunacy, and Logo Maker.
Landbot
Use Landbot, a chatbot builder, to create a conversational User interface and User experience for your websites and applications. The AI in Landbot can help you in a variety of ways.
These include creating engaging discussions, determining user intent, personalizing responses, and other things.
NLP (Natural Language Processing) is the artificial intelligence (AI) component of Landbot that enables you to have conversations that sound and feel more human.
Visily
A wireframing and design tool powered by AI that enables you to create designs for your applications rapidly by using hundreds of available templates and use AI to accelerate the design process.
With its user-friendly and intuitive design that makes design applications simple, Visily excels as a UI/UX design tool. Additionally, it has a clever design assistant that can offer suggestions for improving your design.
With the help of AI, Visily enables you to scan and turn screenshots into editable drawings. Using Visily, you can also turn hand-drawn wireframe designs into editable designs by scanning them.
Even better, Visily simplifies prototypes, tests designs, and collaborates with team members.
Lobe
With the aid of the machine learning tool lobe, you can easily and without coding build unique AI models.
By giving you access to tools for picture classification, object detection, pose estimation, face recognition, text recognition, speech recognition, and more, Lobe also assists you in developing UI/UX designs for your AI models.
ChatGPT
Designers effectively utilize ChatGPT as a tool in their research process or even to develop concepts for various user journeys depending on the demands of specific users and thoughtfully crafted prompts.
Remember that to get personalized, helpful results from ChatGPT; you must be very detailed and probe deeply into your queries.
Let's Enhance
With the help of the powerful AI tool Let's Enhance, designers can boost image resolution without sacrificing the image's quality. The entire procedure is rapid and fully automatic. Images can be upscale up to 16 times without losing quality.
Let's Enhance has made it simpler to improve images. Using this application, designers may get high resolutions with fully automated processing.
Mockplus
When it comes to a tool that enables designers to more effectively implement creativity, communication, material collecting, and also reduce manual labor, Mockplus is one of the first tools that comes to mind.
Every designer requires Mockplus in this AI-driven design era. With the aid of this tool, designers may automate design processes and export designs directly from applications like Sketch, Photoshop, or Adobe XD.
Additionally, it enables the creation of interactive prototypes and the automatic preparation of specifications for designers, both of which can be quite useful.
Stable Diffusion
A special AI technology called Stable Diffusion creates detailed visuals from text input. It is ideal for developing distinctive images for your ideas. You can use Stable Diffusion to create individualized, granular visuals that will help you visualize your concepts.
Midjourney
A chatbot named Midjourney makes graphics, including web interfaces, using natural language. This tool works well for idea generation, original content creation, and prototyping. You can easily visualize your ideas with Midjourney and communicate them to your team or clients.
If you want to use MidJourney for free, you can use the Skype Application to get prompts. As of the time of composing this article on August 2, 2023, we would like to clarify that the availability of MidJourney for free in the future remains uncertain.
However, the service is accessible at no charge via the Skype Application.
Find out AI Tools for Graphic Designers here.
Conclusion
In conclusion, UI/UX design for the web and integration of AI is the future, not merely a trend. By utilizing these AI technologies, designers may improve their creativity, boost their productivity, and maintain an edge in the cutthroat design market.
So embrace AI's capabilities and transform your design process right away.
Recent Topics