Have you ever needed to figure out how to identify the font on something but weren't sure how to find it? Knowing the font used on a magazine, poster, or website is important information for a graphic designer.
Well, we've got the solutions!
Solution 1
Find font from images in Illustrator
Illustrator has recently unveiled the Retype tool, a remarkable addition that simplifies font identification from raster images. This exciting development brings fantastic news to Illustrator users, as it eliminates the need to search for the best websites that offer optimal results for finding fonts from images.
Solution 2
If you want to find fonts on the website or printed material like a newspaper or magazine, you can do so with a scanned image, and from the Image on the Website, you have to take a snap. Once you have a digital image, you can upload it to a website like WhatTheFont or other similar websites we will be discussing in this article.
If the font is printed on something like a magazine, website, or poster, It is one of the best ways to find font from images. Follow these steps to find font from Image.
Step 1: (Take a snap of your Image)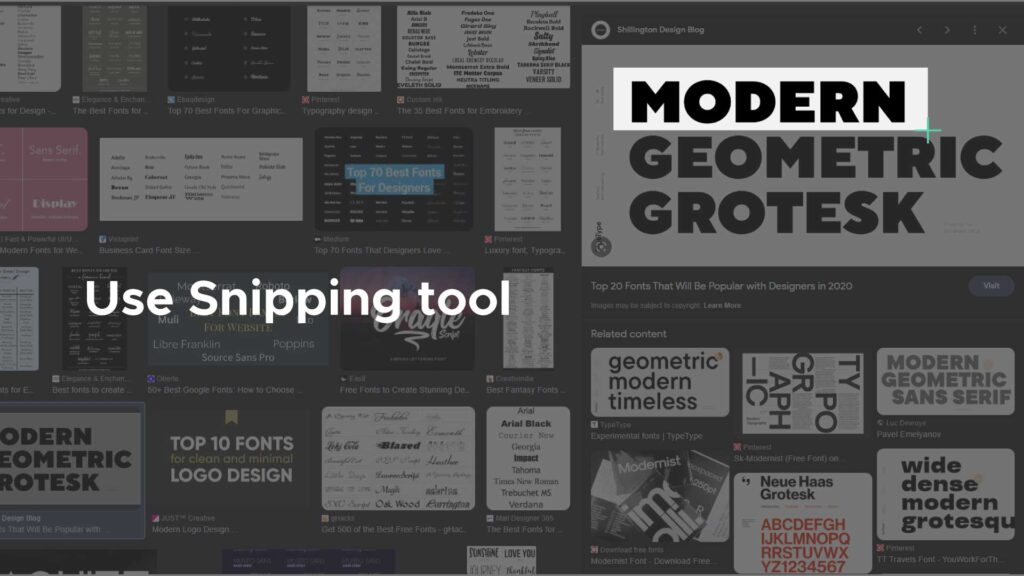 Scan the printed material with your phone or take a screenshot of text use Snipping tool or press Window + Shift + S, If you want to identify it from any Image on the web.
Step 2: (Import in Top Ranking Font Finder Website)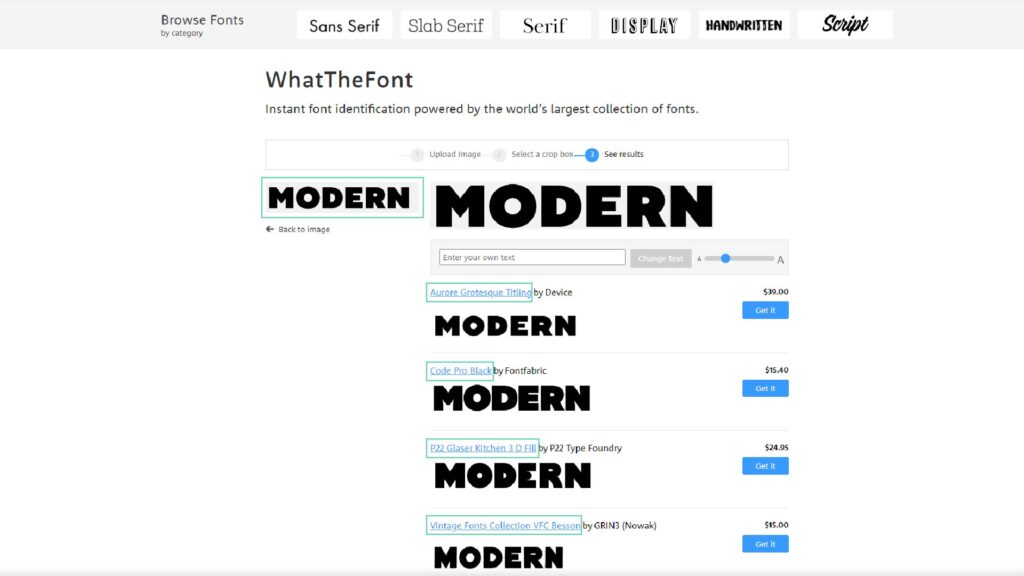 Once you have the digital version of your scan, upload it to WhatTheFont "MyFonts" or other similar websites and enter in what typeface you think it is.
If your image was similar enough for identification, WhatTheFont will tell you by comparing it to thousands of other scans that are already in its database.
When you upload a font, It will compare it to all those other fonts, so that if it matches one of them, It will display all similar fonts Sometimes it perfectly matches the font and give what exactly we need. It uses the scannable format of each font's name to ensure that its algorithm is as accurate as possible.
Websites to
find fonts

from images

 

If you're a designer, an author, or just someone who loves the look of typography, these tools will help you make your design creative.
MyFonts – WhatTheFont
Font Squirrel

– Identify Fonts

Whatfontis

– Font Finder

FontSpring

– Font Finder By Image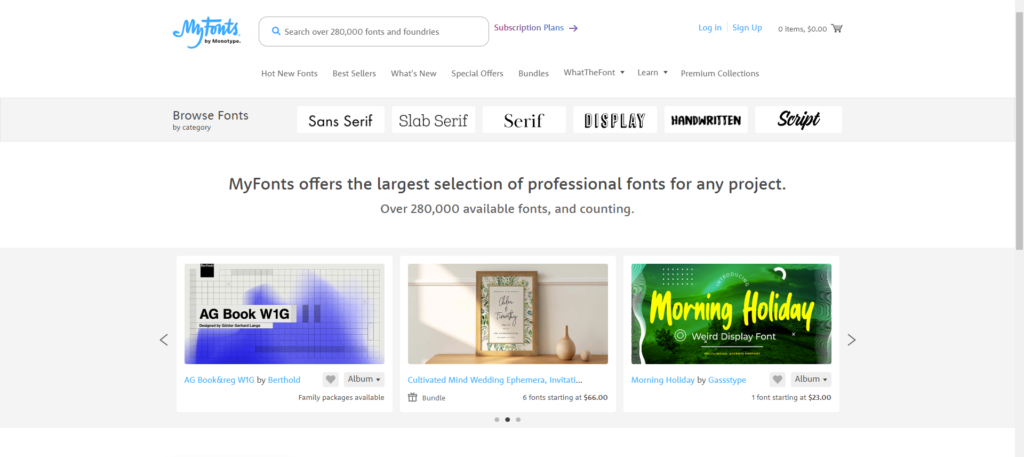 WhatTheFont is a tool that allows you to find fonts in your image. It reads the font and compares it to thousands it holds in its database. You can also try WhatTheFont's "Find Font" tool which allows you to search for any font that has been used in an artwork or design by searching through their extensive database of fonts.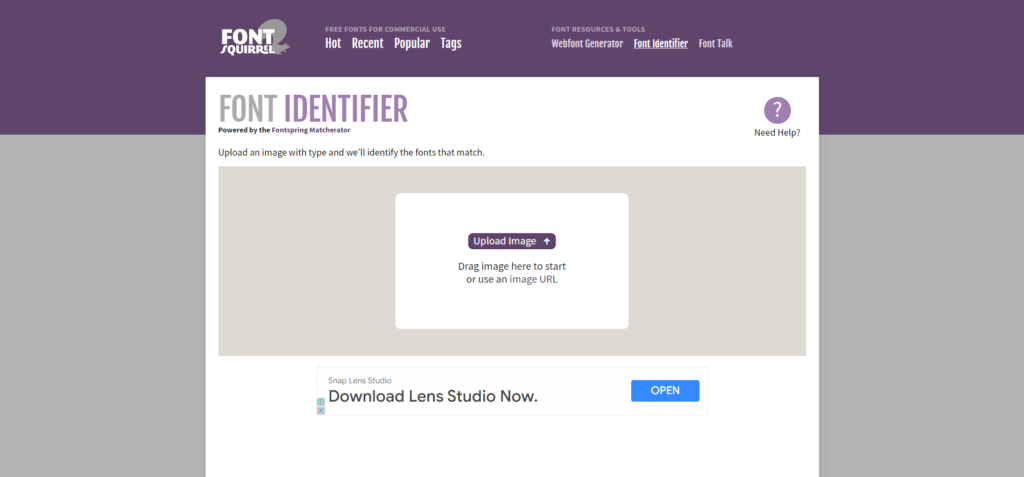 Font Squirrel is a collection of free fonts for commercial use. We scour the internet for truly free, AND, high-quality fonts. We also have the world's greatest, and only of its kind, @font-face font generator. If you own a @font-face license for your fonts, you can use the generator to create web kits or to tweak your existing kits to improve rendering and file sizes.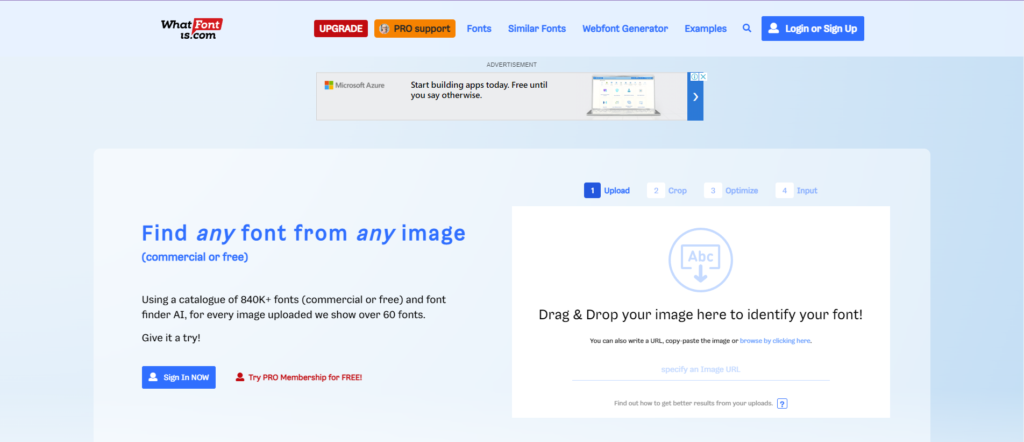 WhatFontIs is a simple, quick, and flexible tool that can be used to extract almost any free or paid font from any image. They help a large number of designers from around the world in finding the fonts they require to complete their work.
They have created a straightforward but effective tool that lets you quickly search for either free or paid fonts from any image. No matter how elusive, you will be able to find exactly what you require for your upcoming job!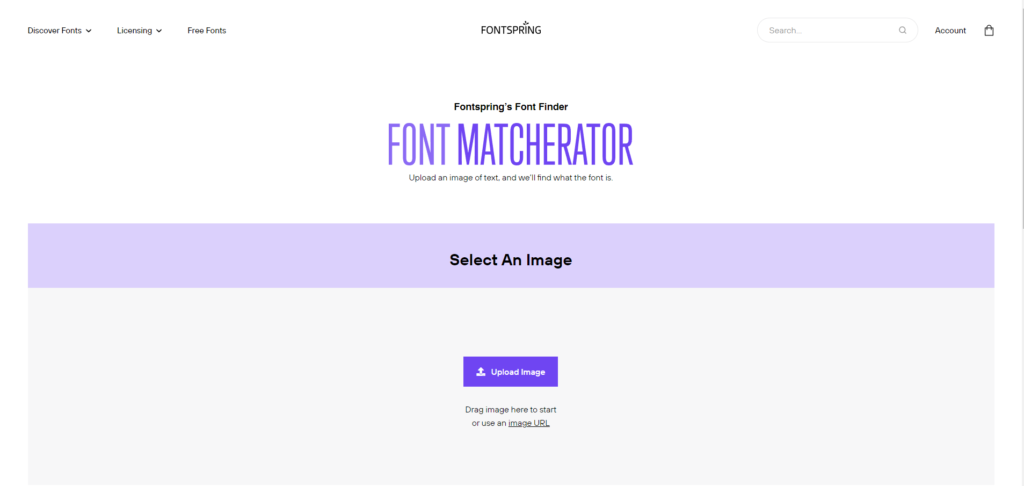 They have created this free font finder tool that helps you identify the typeface best suited to your project. Simply upload a font file, select the style and weight you need, and their tool will identify all of the fonts that match these criteria.
WhatFontIs is a free font finder tool that searches Fontspring's catalog of over 900,000 paid and free fonts available for download or purchase.