Similar AI tools to Generative Fill Adobe Firefly
Generative Fill is an AI-powered content creation tool developed by Adobe. It uses Adobe Firefly, a deep learning-based AI, to analyze and understand the characteristics of images and text, allowing it to generate new content that is similar to or even more creative than the original.
To facilitate the creation of new designs, logos, and assets, the tool is intended to streamline the content creation process for designers, artists, and developers. This article will explore similar AI tools to generative fill and their features.
What is generative fill?
Generative fill is the first co-pilot in creative and design workflows worldwide and is now available in the Photoshop (beta) app, offering users an entirely new way to work.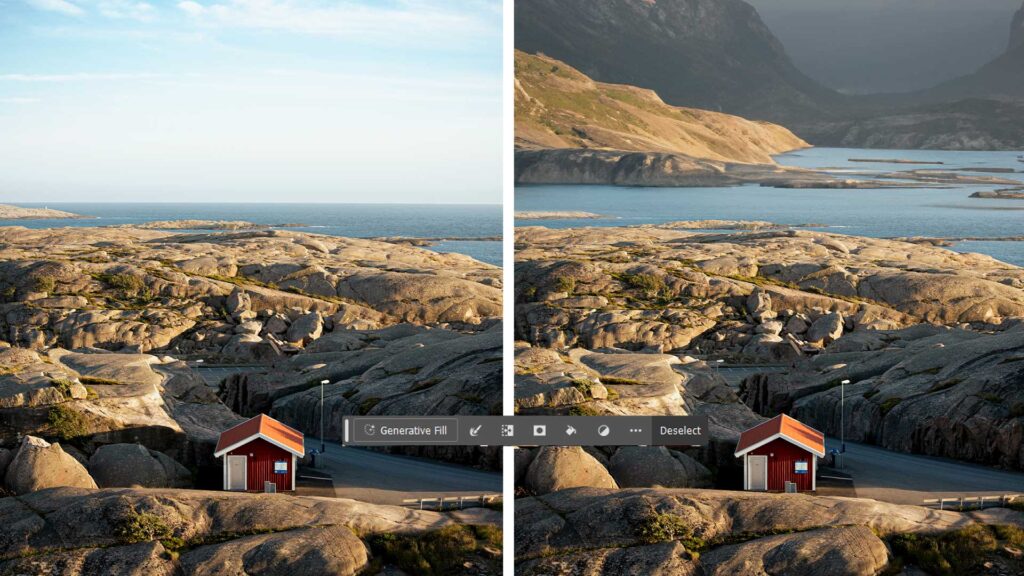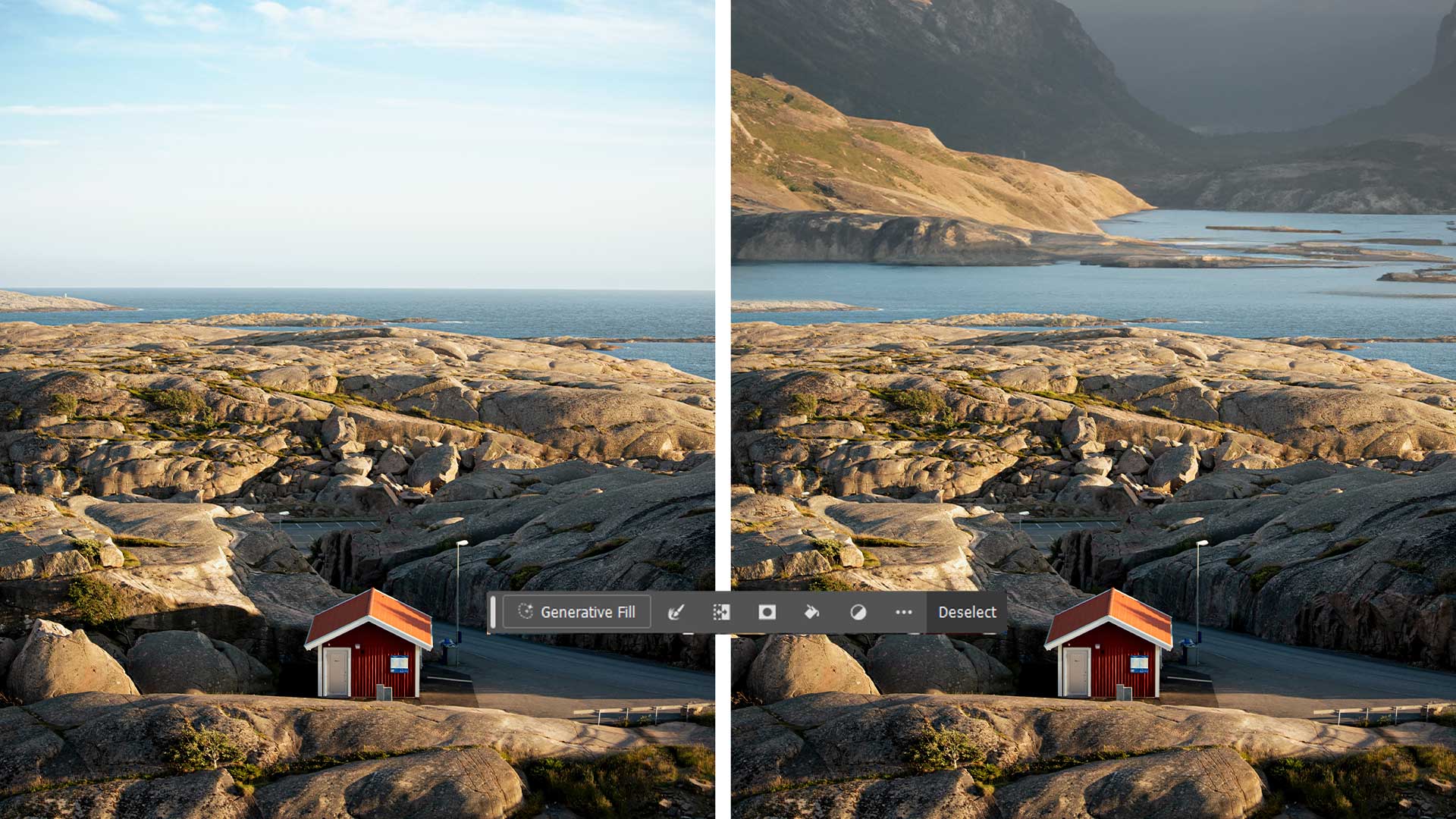 Adobe Firefly, a collection of imaginative generative AI models, powers Generative Fill. Photoshop subscribers can now use an easy-to-follow text prompt to create amazing imagery.
To put it briefly, Generative Fill is a generative AI tool powered by Adobe Firefly that enables you to realistically add and remove material from images using simple text prompts.
How does generative fill work?
The content of your image is detected by text-based AI image editors, which then seamlessly blend it with newly added pixels. When you write a text prompt, AI will attempt to create a new object or background based on your description.
What can you use generative fill for?
Generative Fill is a feature within Photoshop powered by Firefly and can be used to add and remove content from images.
Use Generative Fill to create content in innovative and impactful ways
Generative Fill can help you quickly realize your vision while providing you with total control over every creation. Powered by Firefly, Generative Fill lets you quickly go from a text prompt to amazing artwork.
Use common language to add and remove content from images. Moreover, use Firefly-powered Generative Expand to enlarge your canvas and raise aspect ratios.
Similar AI tools to Generative Fill Adobe Firefly
Here is a list of some similar AI tools to generative fill, which are as follows:
Getimg
Bing image creator
Local Stable Diffusion
Pincel
DALL-E 2
Canva
Getimg
Getimg provides a straightforward alternative to Firefly's generative fill feature. This application lets users apply AI to enlarge the borders of their images by employing stable diffusion models.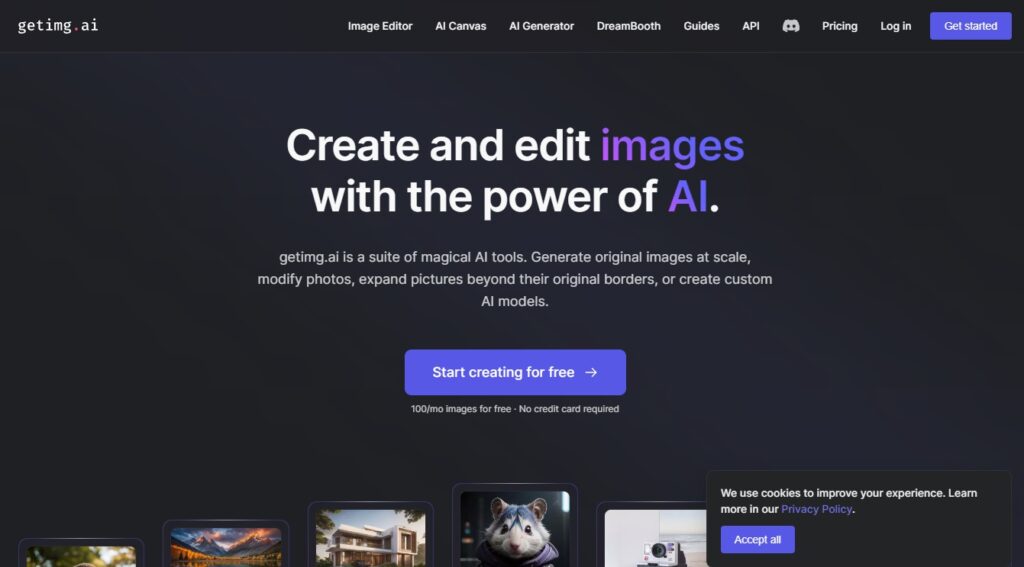 More than that, Getimg provides an AI text editor highlighting specific areas of the image using a text-to-image prompt, enabling targeted editing.
Getimg presents an appealing choice for individuals searching for powerful generative fill skills, with a free trial and paid plans commencing at $12 monthly.
Features
| | |
| --- | --- |
| Text-to-image generation | Image editing |
| Border expansion | User-friendly interface |
| Customizable image setting | Pixel filling |
| Background removal | – |
Bing Image Creator
Bing Image Creator and Generative Fill are both AI-powered image editing tools that can be used to generate images from text descriptions. However, there are some key differences between the two tools.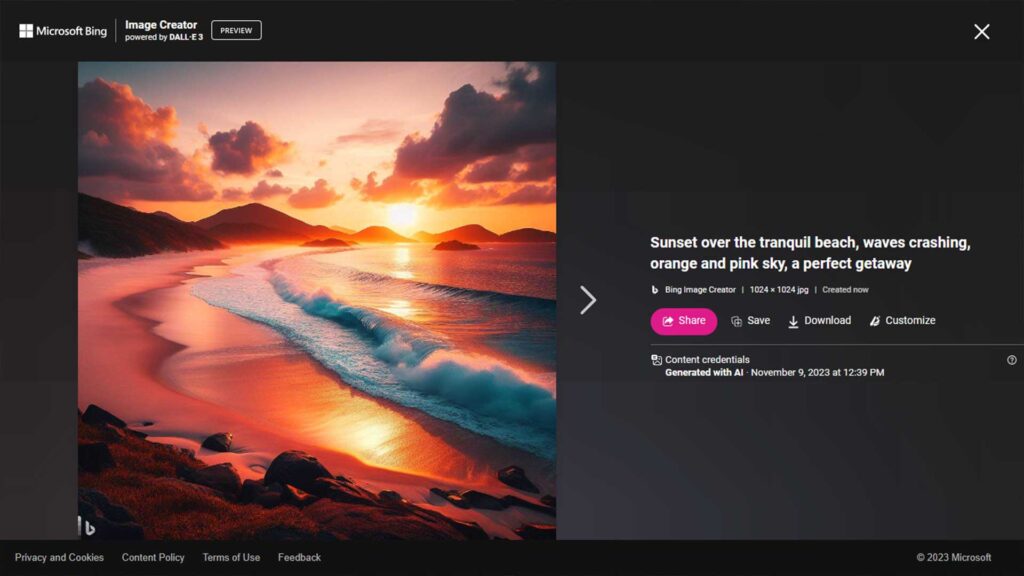 Bing Image Creator has been trained on a larger dataset of text and images. This implies that a greater variety of images, including more imaginative and artistic ones, can be produced by Bing Image Creator.
Bing Image Creator uses a more advanced AI model.
Bing Image Creator is slower than Generative Fill. This is because Bing Image Creator uses a more complex AI model.
It is an unlimited access point for AI image production. Microsoft's Bing Image Creator is a great option for anyone wanting to experiment with generative AI images without paying any money. This free AI image-generation tool has an easy-to-use interface and is powered by Dall-E.
Users can regenerate a text-to-image prompt more than once until they get a satisfactory result, though the quality can sometimes vary. For those new to the field of generative AI images, Bing Image Creator is a great place to start.
Features
| | |
| --- | --- |
| Generate images from multiple text prompts | Ability to generate images in a specific style. |
Local Stable Diffusion
This substitute requires a certain level of technical configuration and an efficient desktop computer that can run Stable Diffusion locally. Choosing the local path lets you use interesting features like ControlNet, which lets you modify the composition and poses of AI-generated images. Here, you can find how to install and use Stable Diffusion in your PC.
Local Stable Diffusion is the go-to choice for users seeking a highly customizable AI image generation experience.
There are some key differences between the two.
A cloud-based tool called Generative Fill uses Adobe's in-house AI technology. Users of Adobe Photoshop and Lightroom can access it. This open-source utility can install and use Local Stable Diffusion on a local computer. It uses the Stable Diffusion AI model, which Stability AI developed.
Generative fill is usually better at creating high-quality images, especially when it comes to filling in large areas of missing pixels. Local Stable Diffusion can also generate high-quality images, but it necessitates more careful tuning of the model parameters.
Features
| | |
| --- | --- |
| Text-to-image generation | Image-to-image generation |
| Creation of graphics, artwork and logos | Image editing and retouching |
| Video creation | |
Pincel
Pincel is an online AI image editing tool similar to Generative Fill. It can be used to make new images from text prompts, fill in blank spaces, and remove objects from images. Pincel is renowned for its simplicity of use, speed, and affordability.
Features
| | |
| --- | --- |
| Object removal | Image inpainting |
| Text-to-image generation | Image resizing and cropping |
| Image color correction and enhancement | Image filtering and effects |
| Image filtering and effects | Shapes and text tools |
| Layer support | Collaboration tools |
DALL-E 2
OpenAI created the potent AI image generation tool DALL-E 2. It can translate text descriptions into realistic images, even if they are strange, difficult, or open-ended. DALL-E 2 can produce images of, for example, a dog with a hat on, a cat on a skateboard, or a house composed of ice cream.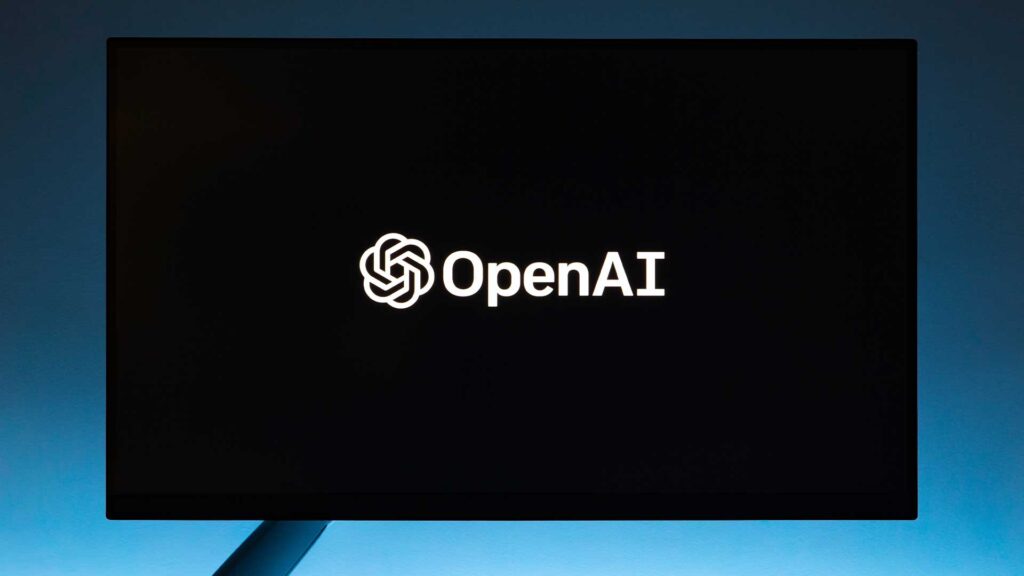 DALL-E 2 uses a method known as diffusion modelling as its foundation. Diffusion models begin with a randomly generated image and progressively add details until the image corresponds to the text description provided.
This method is comparable to how a painter would begin with a blank canvas and work their way up to a completed painting by applying layers of paint.
Features of DALL-E 2
| | |
| --- | --- |
| Generate realistic images from text descriptions. | Generate images of various subjects, including people, animals, objects, and scenes. |
| Generate images in various styles, including realistic, cartoony, and abstract. | – |
Canva
You can enter any text into the tool's user-friendly interface, and it will automatically create a high-quality image for you. With this tool, you can easily create visual content of any kind, including social media posts, promotional graphics, and more.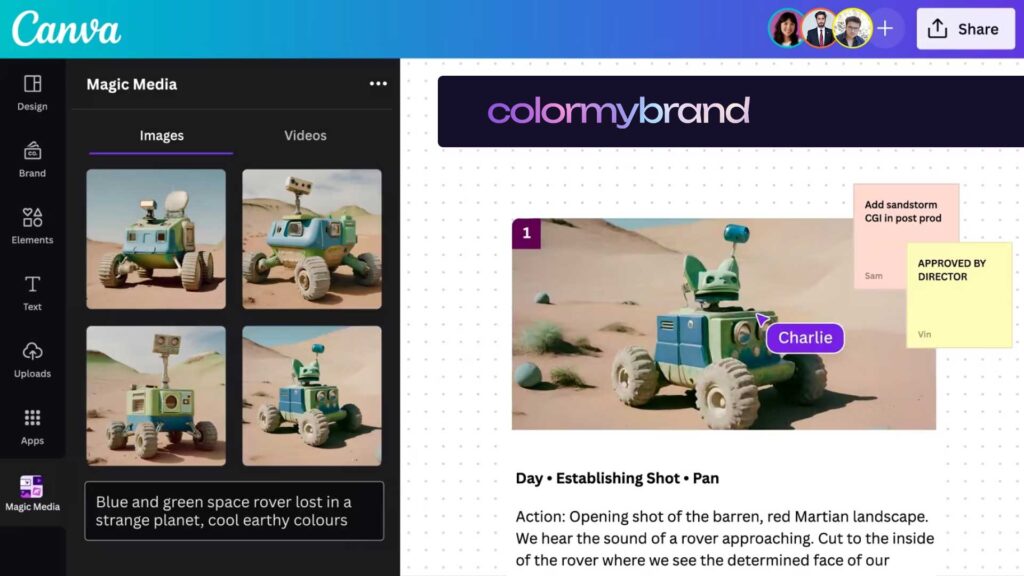 Furthermore, you can perfectly match your brand and style to your image with many customization options. Try out the Canva text-to-image generator now to discover how simple it is to produce eye-catching images with just a few clicks.
Magic Media's AI image generator allows Canva Free users to perform up to 50 queries in total. Anyone with a Pro, Teams, EDU, or NFP subscription can generate up to 500 monthly images per user.
Features
| | |
| --- | --- |
| Curved text generator | Photo effects |
| Image enhancer | Add frames to photos |
| Add text to photos | Online video recorder |
| Video trimmer | Convert videos to MP4 |
Best easy to use 3D Software and Web Applications for designers Regarding 3D software and web applications, several options are available for designers, each with…

Best Low-Cost LED High-Resolution Monitors for Screen Recording Screen recording has become essential to content creation, whether you're a gamer, tutorial creator, or business professional.…

Identify fonts from images using Retype (beta) in Illustrator Find font from images option is now available in Illustrator (Beta), which allows you to find…