Best Free Websites to Create Professional Flyers For Free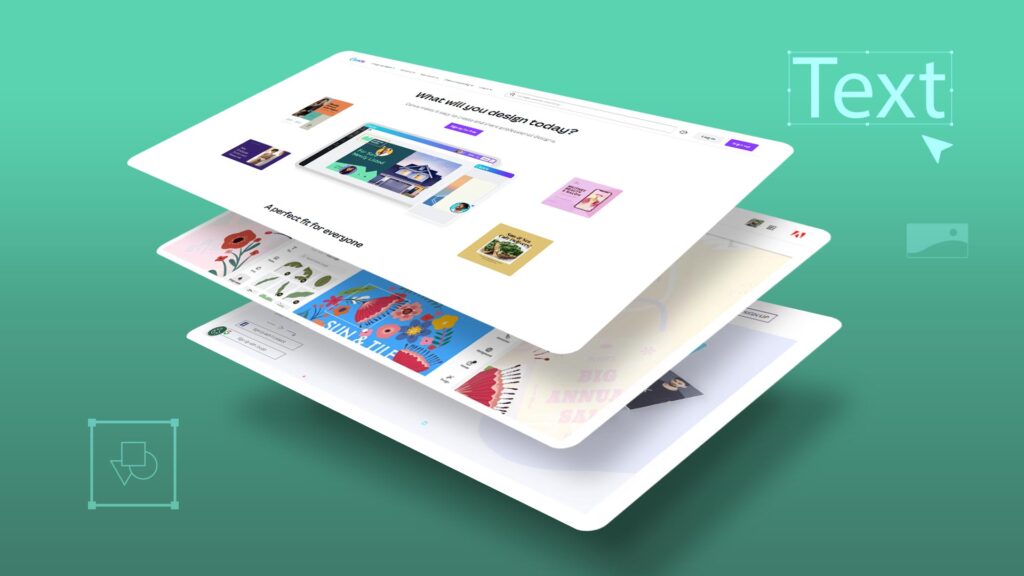 Flyers are a great way to spread a message. If you want to advertise a new sale, a school dance, or a yard sale, for example, putting up flyers may be one of the greatest methods to let people know about it, and it's also inexpensive and simple to set up.
However, when it comes to developing a flyer, things might become complicated. Fortunately, there are a lot of various flyer makers accessible online that allow you to quickly and easily produce flyers.
List of free online flyer-creating websites
Here is the list of free online free flyer-creating websites. Design captivating flyers effortlessly with customizable templates and intuitive tools. Promote your business, event, or special occasion with ease and make a lasting impact.
Canva
Adobe Express
VistaCreate
PosterMyWall
PicktoChart
Fotojet
Visme
Design Wizard
Befunky
DesignCap
Canva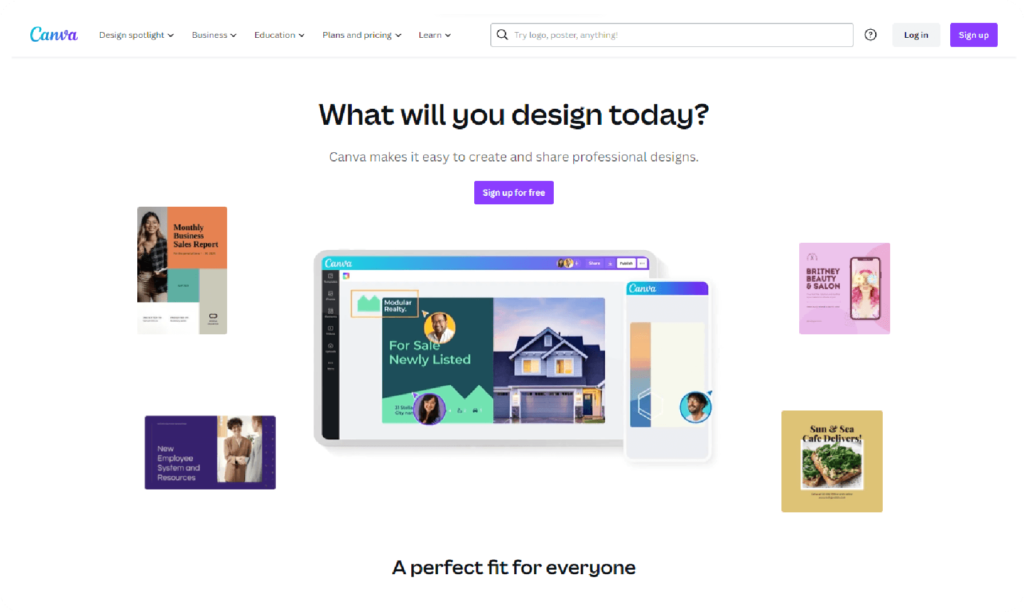 Canva is a popular graphic design platform that offers a wide range of templates and tools to create stunning flyers. It provides a user-friendly drag-and-drop interface, customizable layouts, and access to a vast library of images, fonts, and illustrations.
How to make flyer with Canva
Here are the steps to create a flyer with canva for free
Open Canva:
Launch Canva; when you visit the home page, it will show an option to signup ensure to signup; this will help you save your project automatically and continue where you left off the next time you visit and then search for "Flyers" to begin creating.
Find the ideal template.
Choose from a lot of flyer layouts in a variety of colors, styles, and themes. Find the ideal flyer template for your marketing needs and adjust and personalize it.
Make your design unique.
Using our amazingly simple drag-and-drop design tools, you can easily customize your flyers to appear and meet your particular demands and tastes. Change the text, fonts, and colors with a few mouse clicks.
Experiment with new design components.
Explore our image and graphics collection, which has millions of pictures, icons, drawings, and vectors for you to use in your design. Add or delete text boxes and experiment with different photo effects.
Order your prints now.
Order high-quality flyer printing from Canva Print and save money.
File Formats that Canva Supports
One of the most amazing parts of Canva is, It exports multiple file formats for different purposes.
PNG
JPEG
PDF Standard
PDF Print
SVG (Best web design and animation)
MP4 Video (support high-quality video)
GIF (Graphical Interchange Format – just like a picture but with animation)
PowerPoint File
To export Powerpoint File, Go to > Share > scroll down to the More option and again scroll a little bit and find the options Microsoft PowerPoint.
| Pros | Cons |
| --- | --- |
| Several free templates | Registration is needed |
| Printing solutions | – |
| There is no watermark | – |
| Allows sharing editable project link | |
Adobe Express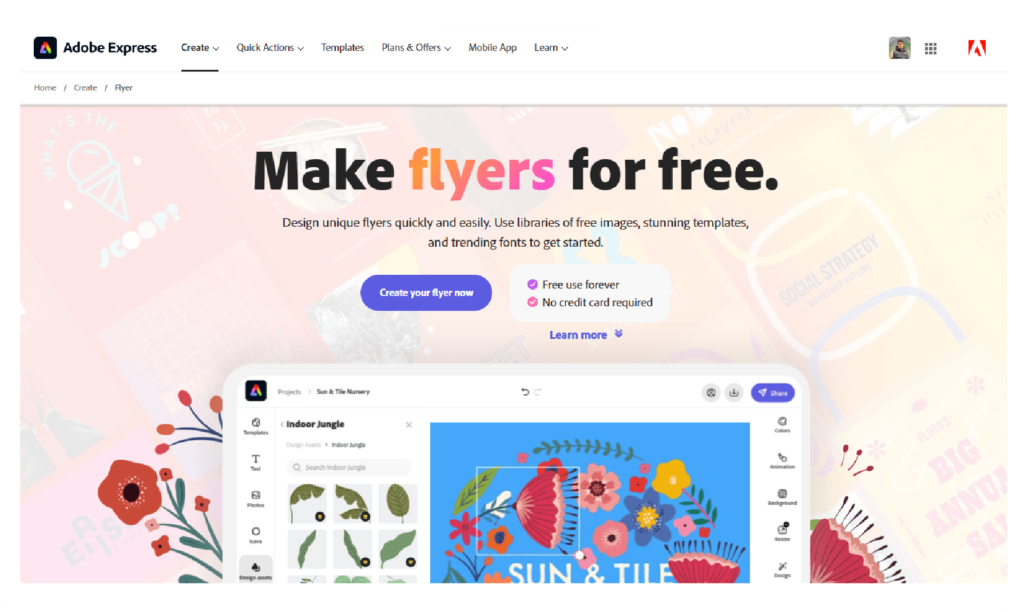 You may use the Adobe Express flyer creator to better promote your organization by creating readily shared material that is likely to inspire.
A personalized, custom-made flyer is an excellent approach to grab your audience's interest and promote your message, whether for company promotion, a fundraising, or an event. To spread the news, print a high-quality PDF of your flyer or share it on all of your internet networks.
How to make flyer with Adobe Express:
Making an on-brand flyer using Adobe Express is quick, basic, and simple. Choose one of the thousands of free templates available, then drag and drop your assets or design components to rearrange and alter them as desired.
Brand kits allow you to effortlessly add branding components such as logos, fonts, and colors with a single click. When you're ready, you may also create custom-branded templates to make the process go as smoothly as possible.
File Formats that Adobe Express Supports
Here is the list of file formats that adobe express provides when you export your template.
PNG
PNG (Transparent Background)
JPEG
PDF
The benefit of PDF files these online sites provide is that we can open these files in Adobe Illustrator for further editing.
| Pros | Cons |
| --- | --- |
| Free version available | Free version is limited. |
| Trial option | – |
| Many templates, animations, and font styles available. | – |
VistaCreate: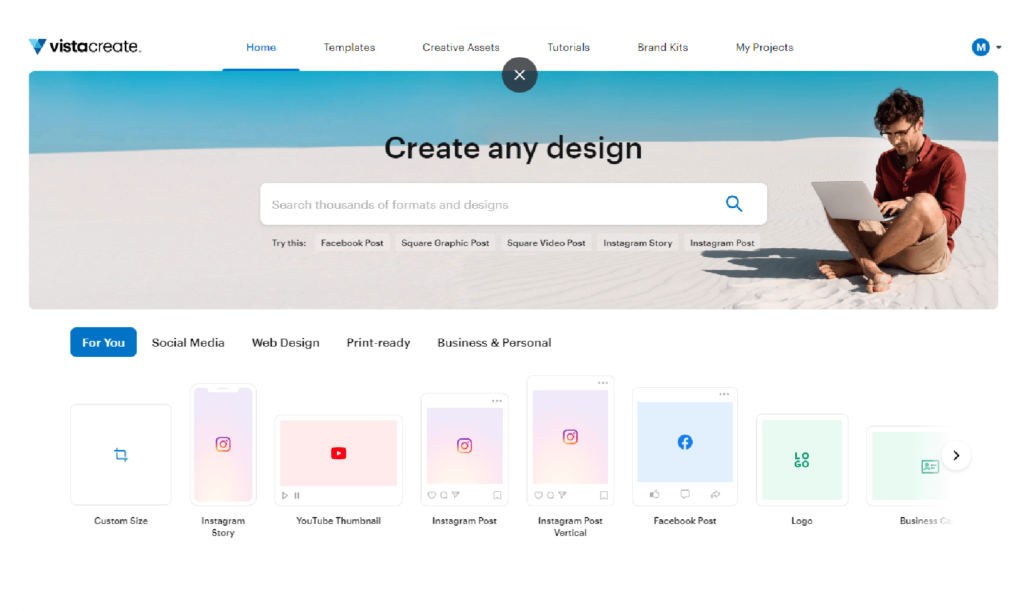 The VistaCreate collection has over 100,000 ready-made templates for digital and paper flyers. All that remains is to make minor changes using our free online flyer generator, and your design is complete!
Steps to create a flyer
Here are the steps to create flyers for free with VistaCreate
Choose a format:
Begin by choosing a ready-made template from our library. Enter "flyer" into the search field. Our flyer templates come in 5×7 different sizes.
Select a flyer template:
Browse the VistaCreate flyer maker library for all available designs and choose the one that best suits your needs.
Make changes to the design:
In VistaCreate's online flyer builder, you may change the backdrop, add text, photographs, and graphic elements, and more. Adjust the arrangement until you're happy with the outcome.
Download, distribute, or print:
Once you've completed your flyer design, you may enlarge it by inputting unique measurements or selecting from predefined formats. If you wish to print your designs, you may do so directly from the VistaCreate free flyer creator and have them delivered to your door.
File Formats that VistaCreate Support
Here is the list of file formats that VistaCreate provides when you export your template.
JPG (small file, perfect for print and web)
PNG (large file, ideal for texts, icons, and line drawings)
PNG transparent (export the file with a transparent background)
PDF Standard (web-ready file, perfect for e-documents and texts)
PDF Print (suitable for high-quality printing)
MP4 (high-quality files, features video and sound)
GIF (small file, excellent for animation. no sound)
| Pros | Sign-up is required |
| --- | --- |
| No watermark | Sign up is required |
| Share directly to social media | |
| Save projects | – |
PosterMyWall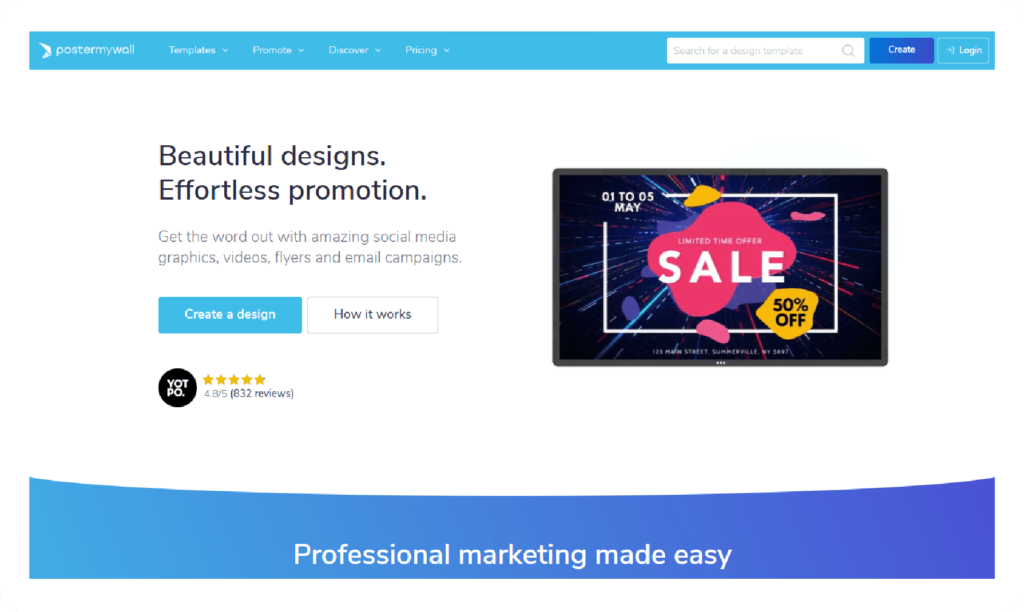 PosterMyWall's online flyer creator is next on this list. If you're seeking for the biggest variety in flyer layouts, PosterMyWall could offer what you're looking for. PosterMyWall offers to have more than 270,000 distinct flyer layouts from which to pick.
When it comes to available options, this falls into the higher range, and it's not surprising that the complexity and visual appeal of these templates differs significantly.
Thankfully, PosterMyWall offers a search feature that enables you to narrow down the available alternatives. Once you've found something you're fond of, you can then customize it to your liking without limitations.
The editing possibilities are slightly more limited than those found in some of the other flyer designers on our list, but they are far from limiting. Everything you might desire is available, including in-depth text editing, background colors, element modifications, photo imports, and more.
File Formats that PosterMyWall Support
Here is the list of file formats that PosterMyWall provides when you export your template.
| Pros | Cons |
| --- | --- |
| No signup required | Watermark |
| User-friendly interface | No image format choice |
PicktoChart: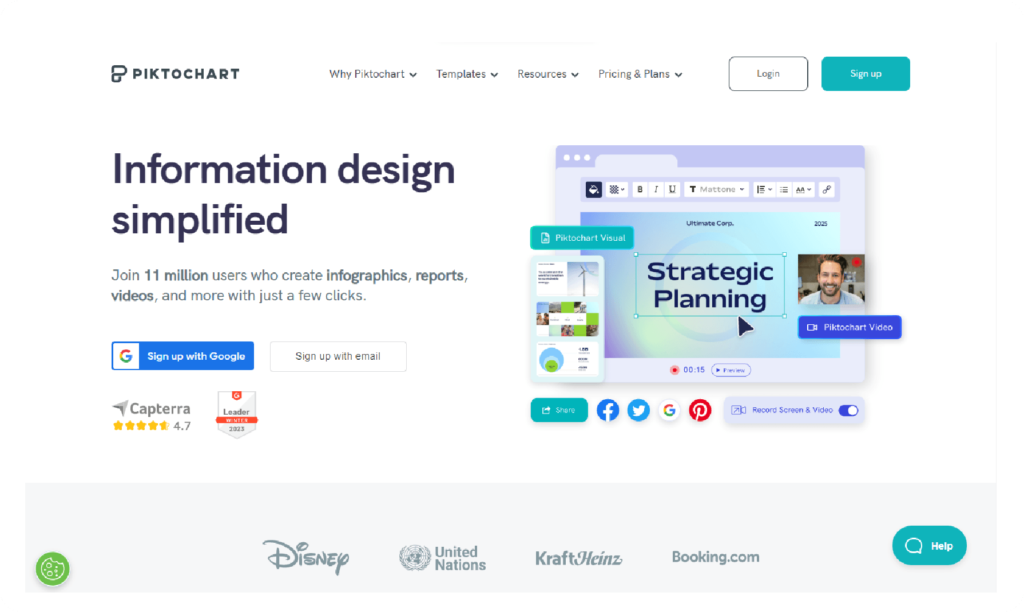 Piktochart is so easy to use that you may start using it right away if you don't have any creative abilities. Begin with flyer templates created by professionals or from scratch. Create visuals for your event, contest, campaign, or promotion in a flash.
How to make a flyer with PickToChart for free?
Follow these steps to use PickToChart flyer templates
Choose a flyer template
Create flyers by selecting from ready-to-use flyer templates created by graphic design professionals. Piktochart's online flyer generator is simple to use and allows you to generate visually appealing graphics. In minutes, you can print flyers for conferences, promotional campaigns, or job fairs with Piktochart.
Make it yours with a few clicks
To create your own personalized flyer, upload photographs or use free stock images from the integrated library. Drag and drop graphic design components, add text boxes, and choose brand colors all in an easy-to-use editor. You will receive a completed flyer through email.
Distribute your flyer to the whole world
Download your file from our free flyer maker and either post it on social media or print it off and distribute it. Piktochart is a flyer builder that can be used both individually and collaboratively, with collaboration elements available even on the Free plan. Change access permissions and remark on the same visual. Flyer creation simplified.
File Formats that PikToChart Support
Here is the list of file formats that PikToChart provides when you export your template.
| Pros | Cons |
| --- | --- |
| Color schemes | No autosave of project |
| Easily resizable | Pro version is required for other file formats |
| Tons of different Templates to chose | – |
| Edit Videos | |
Fotojet: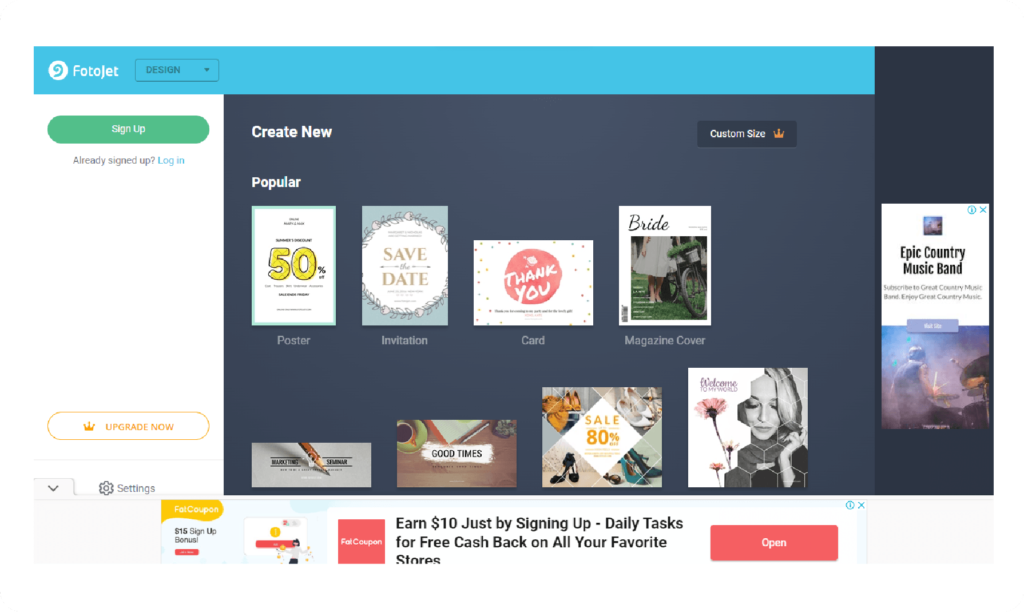 FotoJet allows you to create customized promotional flyers fast and effortlessly, saving you time and money on hiring a designer. With a large library of templates, you can create a flyer with just a few clicks. Select a template and edit the text, color, picture, and so on to create your artwork.
Steps to make a flyer with Fotojet:
Follow these steps to use Fotojet flyer templates
Select a Template:
To begin, select from dozens of promotional flyer templates.
Edit:
You may easily add photographs and personalize your advertising flyer.
Save/Share:
You may save your flyer as a picture or share it on social media.
File Formats that FotoJet Support
Here is the list of file formats that FotJet provides when you export your template.
To download the template as a PDF with Fotojet, use the drop-down menu next to the Download button and choose the option PDF. Select the Destination Microsoft Print to PDF.
| Pros | Sign-up is required |
| --- | --- |
| No login required | Ads on the interface |
| No watermark | Limited templates |
Visme: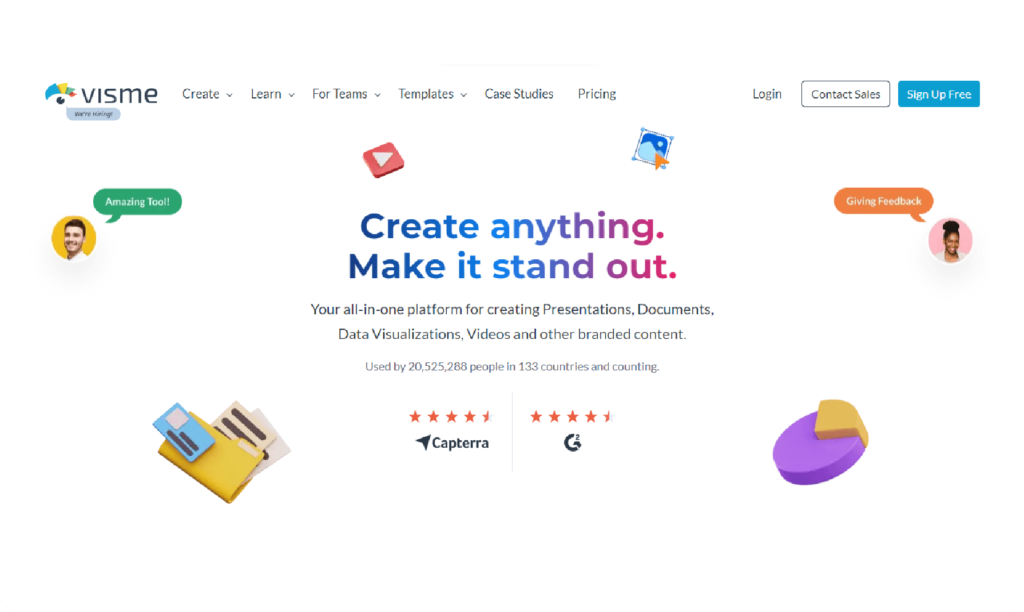 Create flyers using online templates produced by Visme's design team. There are templates for different sorts of companies, including real estate and fashion, as well as NGOs and others. Browse our collection of flyer templates below to discover the ideal one for you.
How to make a flyer with these 5 steps?
This website's online flyer creator may help you whether you operate a real estate company, a restaurant, or a clothes store. You may select from dozens of professionally designed templates and totally adjust them to meet your specific requirements.
Change the signs, images, text, fonts, colors, and other elements to match your brand and messaging.
Learn how to produce flyers in minutes with no graphic design skills.
Step 1:
Choose from dozens of professionally designed templates in a variety of areas.
Step 2:
There are millions of photos, thousands of icons, and hundreds of typefaces to choose from.
Step 3:
Change the text, pictures, and icons to your liking.
Step 4:
Additionally, you may contribute your own photos, icons, and fonts.
Step 5:
Print your design by saving it as a PDF with bleed marks.
File Formats that Visme Support
Here is the list of file formats that Visme provides when you export your template.
JPEG
PNG
PDF (Printer-Friendly, use as a Document or email to others)
PDF (with Bleed Marks. For professionally printed and printing areas that reach the edge.)
MP4 (Your Visme presentation in video format)
GIF (Animated images to share on social media)
PPTX (View and present on Microsoft Powerpoint or Apple Keynote)
HTML 5 (Keep all the animations and features of Visme in offline mode)
SCORM (Standard learning experience)
xAPl (More interactive learning experience)
| Pros | Cons |
| --- | --- |
| User-friendly interface | Limited free plan |
| Design flexibility | Learning curve for advanced feature |
| Multi-Purpose platforms | Collaboration limitations |
Befunky: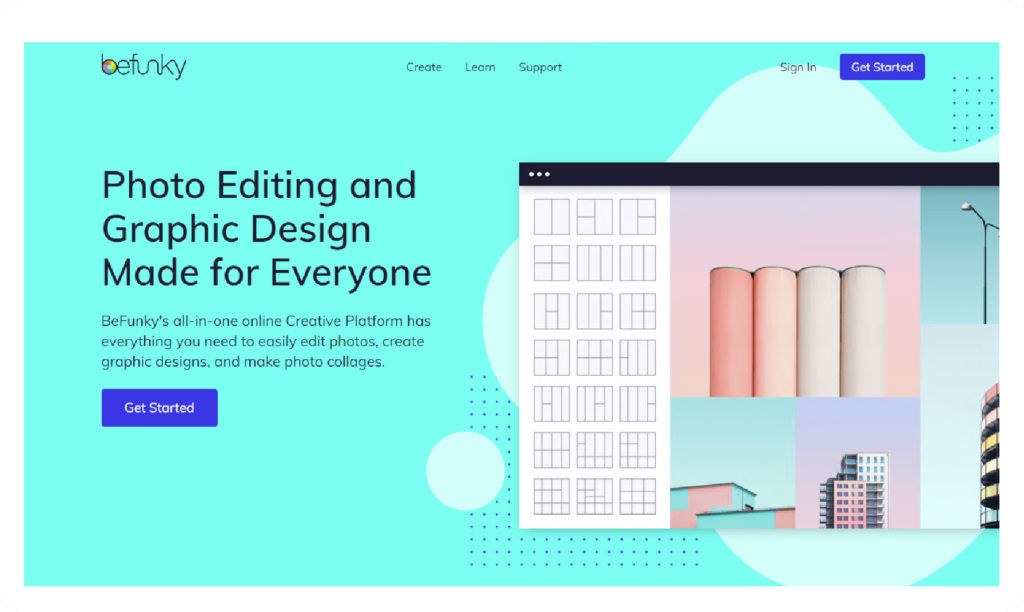 You can design flyers for any event using BeFunky's Flyer Maker for free. A well-designed flyer will help you draw a crowd, whether you're having a party, hosting an art show, or hosting an open house.
You can make professional-looking business flyers using BeFunky's Flyer Maker. Then, use the impact of print to captivate your target audience's attention. Distribute them in high-traffic areas. Post them in public places where they will be noticed. Alternatively, deliver them directly to your client's homes and offices.
Easy steps to create a flyer with Befunky:
Select a Template:
Select a flyer template in BeFunky's Designer.
Add Your Media
Upload your own image or use a free stock photo from our collection.
Customize the template.
Make It Your Own
Customize the text, colors, and design components.
Save it:
Save it as a project file for further modification and as a final version for quick distribution.
File Formats that Befunky
Here is the list of file formats that Befunky provides when you export your template.
| Pros | Cons |
| --- | --- |
| User-friendly interface | Limited free version |
| Variety of editing tools | Watermarked download |
| Template library | Less customization control |
Design Wizard: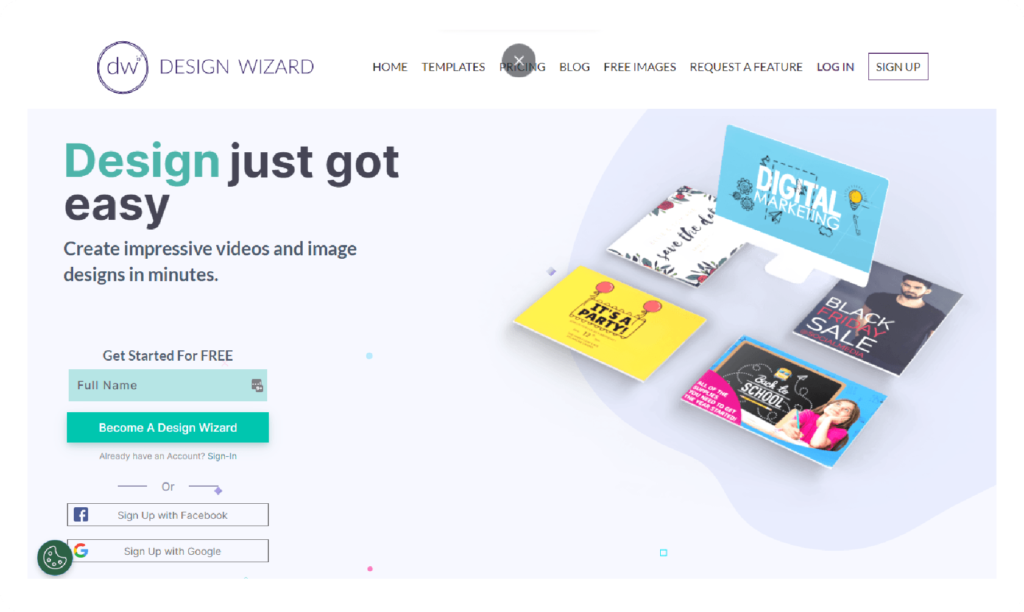 Flyer templates from Design Wizard may be customized for both commercial and personal usage. With Design Wizard, you can quickly transform your flyer into a social media post, a blog header, an email header, and much more. Using social media to market your business may be quite beneficial if you can build an engaged audience.
Customize your flyer design
It is quite simple to change the size of your template. For example, by selecting the 'Change Size' option, you may instantly convert a flyer template into a social network post.
Change the size, style, color, and alignment of any text in the design by clicking on a text box. Select 'Text' and then 'Upload Font' to add your own custom fonts.
The composition grid may be used to align any of the elements in your design and ensure that everything is as straight and symmetrical as it should be.
Check the alignment of your design to verify that it is as good as it can be.
How to Make a Flyer in 4 Easy Steps?
Choose a flyer template from over 17000 pre-made templates.
Choose from over 1.200.000 photos or submit your own.
Use over 100 new typefaces to change the color and content of your own branded or customized message.
Distribute or download your own fresh new flyer.
File Formats that Design Wizard Support
Here is the list of file formats that Design Wizard provides when you export your template.
| Pros | Cons |
| --- | --- |
| Multitude of templates | Free version is limited |
| Stock assets | Poor Design Quality |
| Quick export | – |
| Video creation features | – |
DesignCap: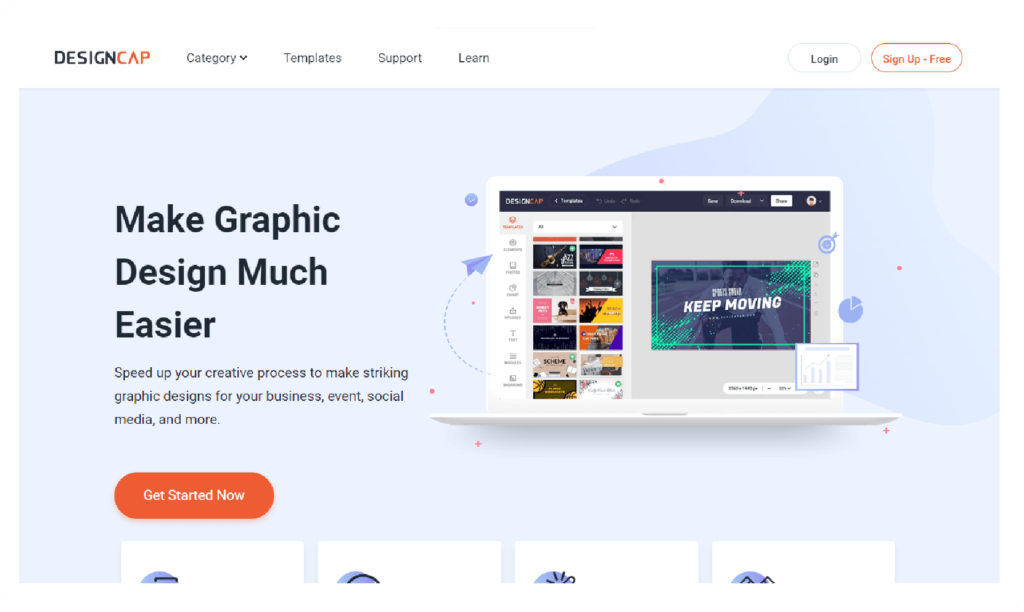 DesignCap is an online flyer maker that offers a collection of customizable templates. It provides drag-and-drop functionality, text editing options, and image uploads. Optimize your creative process with designCap to create eye-catching graphic designs for your company, event, social media, and more.
Steps to make a flyer:
Select a Template
To begin developing your design, choose from thousands of templates.
Personalize
Use easy yet powerful editing tools to personalize your design.
Exporting
Save your creation to your computer or share it with others online.
File Formats that DesignCap Support
Here is the list of file formats that DesginCap provides when you export your template.
JPEG
PNG (with premium version only)
PDF (with premium version only)
| Pros | Cons |
| --- | --- |
| A large selection of templates for quickly creating basic flyers. | Even with its advanced templates, creating elaborate and complicated designs is difficult. |