How to Receive Worldwide Payments in Pakistan
Freelancers and agency owners in Pakistan find receiving payment from clients more difficult than obtaining orders. This problem can significantly affect their financial stability and strain their business operations.
PayPal is unavailable in some countries, including Pakistan, due to several factors, such as Government regulations. Some countries have strict rules on money transfers, making it difficult to use online payment services like PayPal. Therefore, PayPal may not be allowed to operate in certain countries.
One possible reason why PayPal is not available could be Pakistan's lack of demand for PayPal services.
In this article, we will explore various practical techniques that can benefit both freelancers and agency owners. These methods have been thoughtfully selected to help individuals excel in their professions.
Remitly
For those who work as freelancers or have clients who pay monthly fees, Remitly is an excellent choice. This money transfer service offers users the added benefit of receiving their first transfer completely free of charge.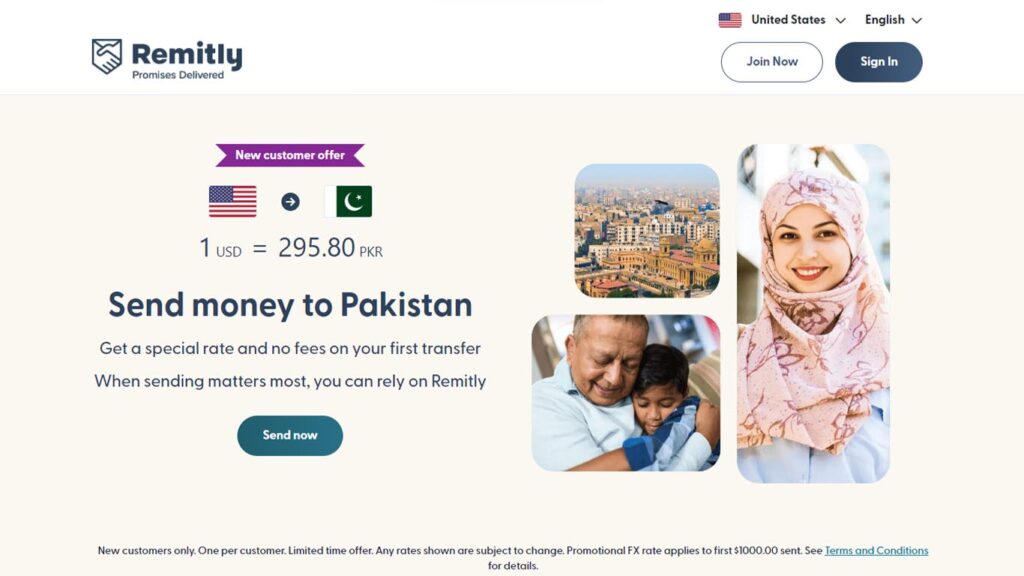 How to Send Money to Pakistan With Remitly
To get started, please create an account with your email address. Once you've signed up, enter the amount and recipient details, choose the delivery and payment method, and transfer funds securely and conveniently.
Transparent and Cost-Efficient Money Transfers
Experience reliable rates with no hidden charges. Pay no fees on your initial transfer or transfers of £200 or more in the future. You can depend on us to deliver your transfers on schedule, or we'll refund your fees.
Remitly Money Transfer Options for Pakistan
It provides various platforms to receive payments in Pakistan, including;
Payoneer
Payoneer is a viable option for Pakistani freelancers looking to receive global payments. It is a well-known choice among freelancers using platforms like Fiverr or Upwork.
However, there are some limitations for those who use Payoneer. Clients must have a Payoneer account to send payments, which can be a drawback.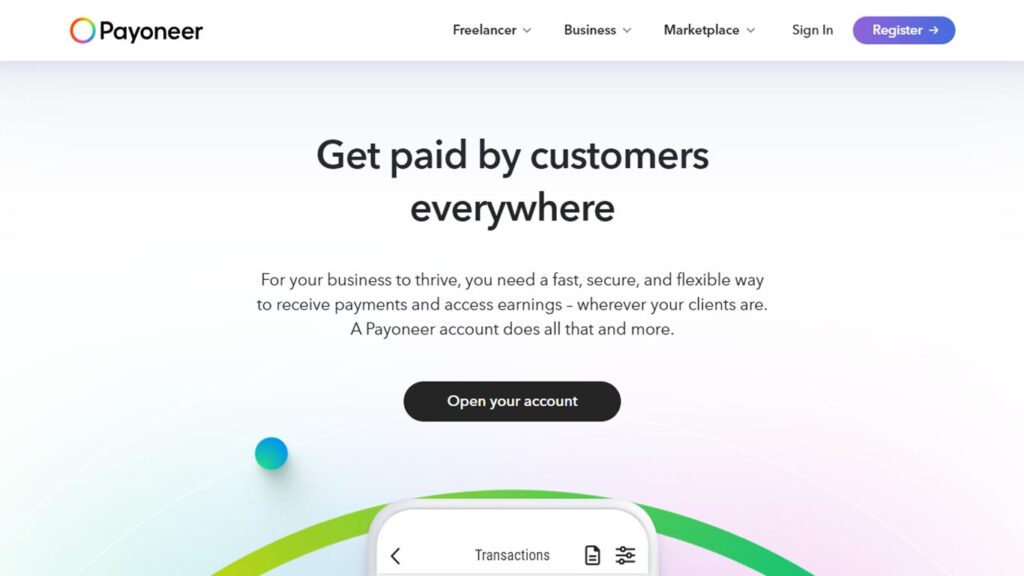 However, there is an alternative way to receive payment from clients without requiring them to register.
Method 1 – Registered Accounts
Go to the 'Request a Payment' section, choose your payer, and either select the client you're billing or add them as a new payer.
Include essential invoice details such as payment amount, currency, due date, and goods/services description. You can attach up to five documents to each invoice.
Create an invoice, preview it, generate a PDF, and attach it to an email directly from your Payoneer account.
Your client will receive an email notification once you submit a payment request through Payoneer. Your client must then choose a password and select their preferred payment method.
After you make the payment, the funds will be transferred to your Payoneer account for your use or withdrawal.
Method 2 – Non-Registered Client Account
Login into the Payoneer dashboard, navigate to Get paid > Receiving accounts > Request accounts.
Using this method, you will get local bank accounts in some of the popular currencies given below.
USA (USD)
Canada (CAD)
UAE (AED)
UK (GBP)
Eurozone (EUR)
Singapore (SGD)
Japan (JPY)
Australia (AUD)
This is how you will get bank account details and use them for local bank transfers.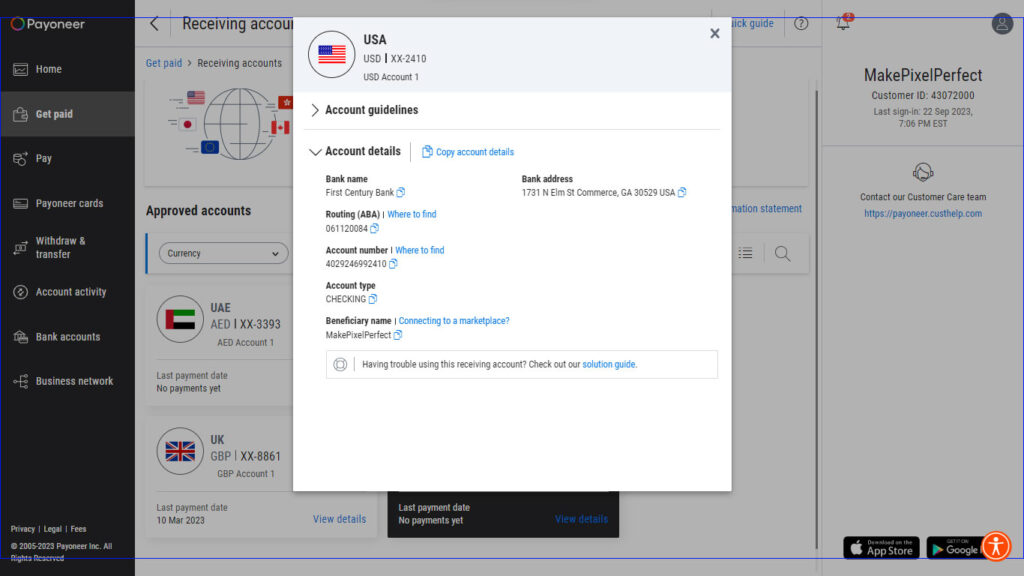 Here are the account guidelines
Use for local bank transfers within the (Specific Country you request for the bank account, USD, GBP, AED, etc.)
Payoneer only support payments for business transactions made from business accounts.
If you attempt to make payments from your personal bank account, they will be declined.
If payments are made from a bank account under your name, they will be rejected.
Unfortunately, Payoneer do not support wire transfers.
To request bank accounts from Payoneer, your address must be verified through a Utility Bill, Bank Statement, or other means. For easy verification, entering an address in your Payoneer account that matches the one on your Bank Account statement or Utility bill is essential. Once verified, you can access these international-local banks within a few days.
SadaPay Private Limited is registered with Pakistan's Securities and Exchange Commission, providing Pakistani freelancers with an additional method for receiving payments from international clients. Get the amount directly into your SadaPay account with no hidden fee or huge taxes.
Many freelancers struggle with the burden of high taxes, with up to 20% of their earnings being deducted from the first platform they work on. This is followed by additional taxes from other platforms and bank exchange rates.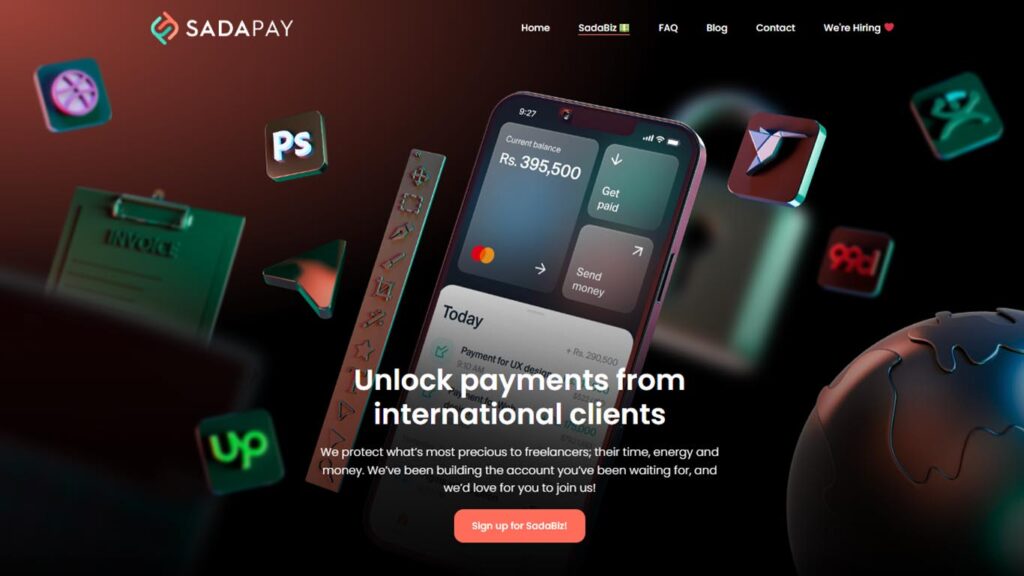 Fortunately, SadaPay is here to assist freelancers in avoiding these taxes and keeping more of their earnings.
How to Receive Payment Internationally from SadaPay
Generate a payment link
With just a few clicks on your SadaPay app, you can generate a personalized link for your client.
Distribute the link effortlessly
You can easily share this link with your client through multiple channels, including WhatsApp, email, and SMS.
Receive payments seamlessly
Your client only needs to input their credit card information to finalize the payment, making the process hassle-free.
Register for LLC
If you are a freelancer or an agency owner looking to establish a personal business in the United States, LLC registration might be the way to go. This registration method allows you to register your business with a mailing address and a Mercury account, allowing you to have a presence in the US even if you do not reside there.
With a Mercury account, you can easily manage your money, receive payments, and send invoices. This option is handy for expanding their business operations to the US market.
Registering as an LLC has many benefits. You'll have limited liability, which protects your assets from business debts. You can manage the company yourself or appoint managers. LLCs offer pass-through taxation, simplifying tax matters and potentially saving money.
Fewer administrative requirements and increased credibility are also advantages. Additionally, it formalizes the separation between personal and business finances.
Multiple options are available for LLC formation, which can help you create accounts with PayPal, Stripe, and Mercury bank accounts to accept international payments.
1. TailorBrands
Tailor is an optimal option for LLC registration; it offers LLC formation, an Employer ID Number (EIN), Registered Agent Service, a complimentary Mercury Bank account, and Annual Compliance that Protect your business from hefty fines or losing your LLC status by staying compliant with any state regulation and much more.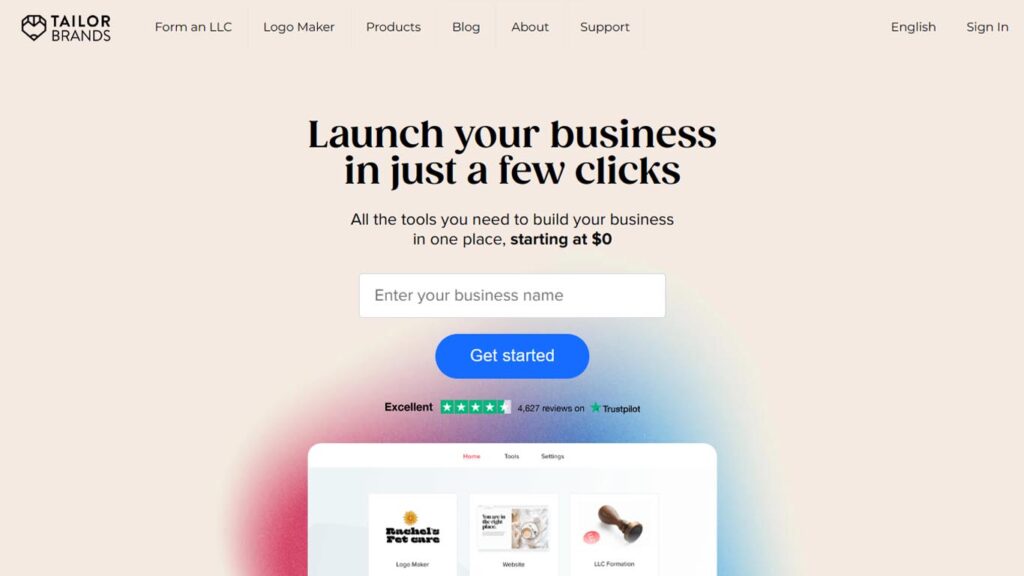 With TailorBrands, you can form an LLC within two days for an extra fee or choose the free option, which takes up to 14 days.
Here are some main services TailorBrands Offer
Logos
LLC
Domain
Website
Digital business card
Business email
Graphic design
Print store
2. Privatily
At a competitive price, they will set up a UK, US, or Canadian company and a fully verified Business Stripe account for you, regardless of your location.
With a basic package, you can have your private company in London, USA, or Canada, Registered office address (1 Year FREE, then 59$/y), UK, US, or Canadian business Stripe account creation, Certificate of Incorporation, Company documents delivered to your Email only, and Email support only.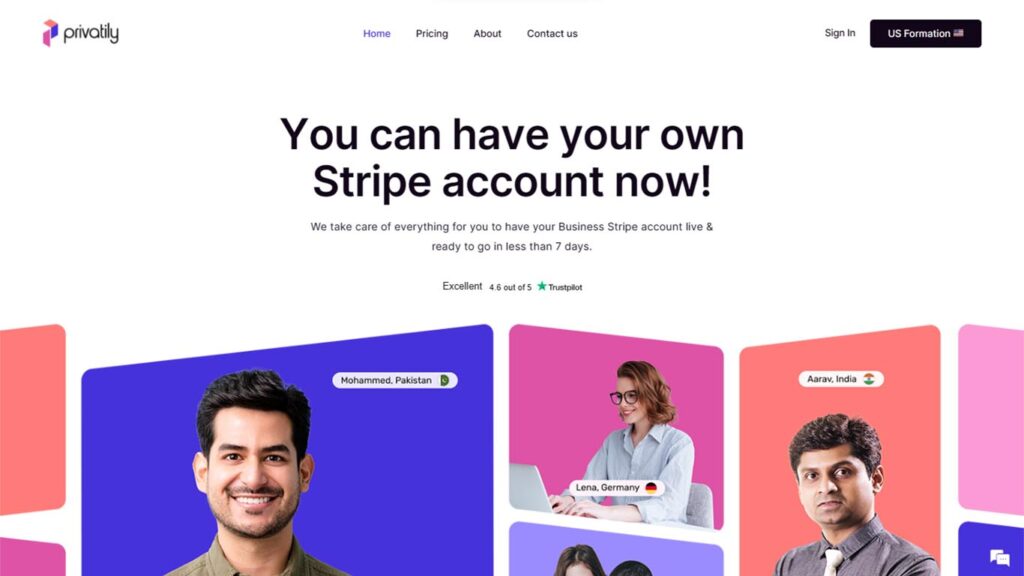 The premium package of Privatily includes all of the features offered in the basic package, as well as priority ordering, chat and phone support, a real UK, US, or Canadian SIM card with a balance of $5 or £5, a dedicated account manager, a professional business website that is 100% accepted, consultation for a Wise Business account, a free .com domain, three custom logos created by their team of skilled graphic designers, and additional bonuses.
3. zenbusiness
ZenBusiness provides business formation and support services for small businesses, with a variety of options available.
LLC formation
Corporation formation
Registered agent services
EIN filing
Business bank accounts
Business websites
Accounting and invoicing software
Compliance services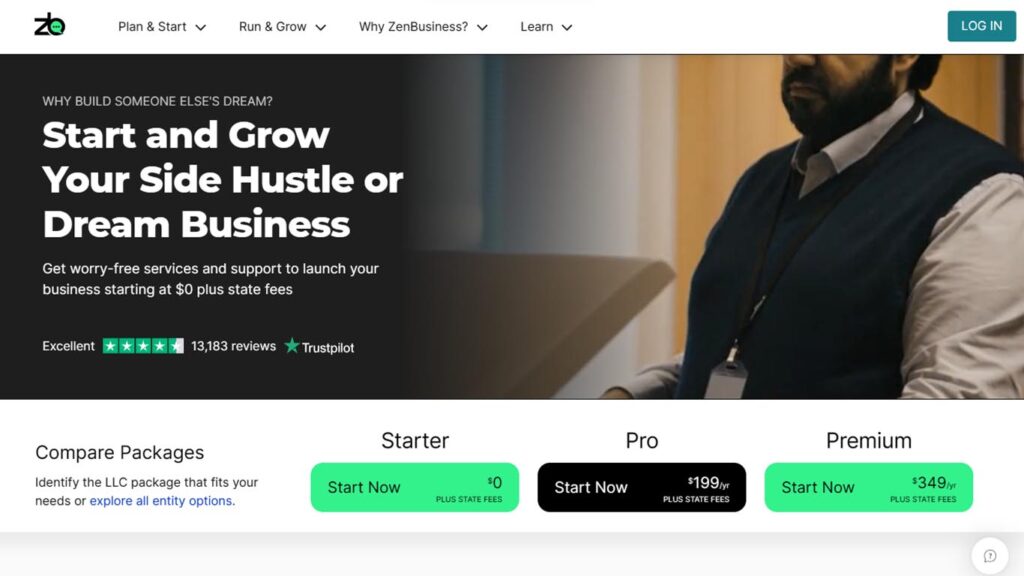 ZenBusiness is a popular choice for small businesses because they offers various services at a competitive price. They also have a good reputation for customer service.
If you are considering starting a business, we recommend checking out ZenBusiness. They offer various services and support to help you get your business off the ground.
Recent Topics